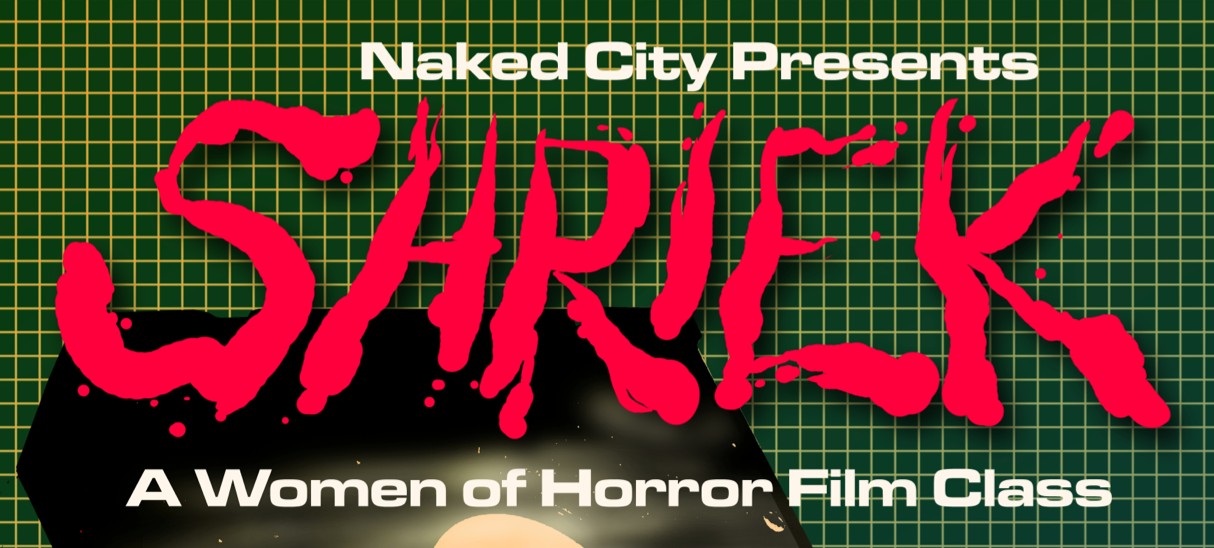 SHRIEK: The Wicker Man + Happy Hour Heckling
Sun, Mar 12 at 6:30pm - Sun, Mar 26 at 6:30pm
21+
Food and beverages available on site; no outside food or drink, please
discounted $5 tickets available at the door for seniors 65+, vets, students, and teachers/professors
One ticket to SHRIEK: THE WICKER MAN remake with heckling
$12.19

with fees and taxes
SHRIEK: A Women of Horror Film Class continues hot on the heels of our best-attended event yet, THE CABIN IN THE WOODS at Naked City Brewery and Taphouse! In March, discussion leaders and horror fanatics Evan J. Peterson and Heather Marie Bartels bring you the Pagan-paranoia masterpiece THE WICKER MAN, followed by the not-so-masterpiece remake on a special Heckle Night. Sponsored by Scarecrow Video and Crypticon Seattle!
Utterly misunderstood by the studio execs, gutted in the editing room, and literally buried for decades, the original WICKER MAN is a triumph of film making, inventing a complete culture of modern Druids in the Scottish isles. The film's, ahem, cult following led to the recent revival and release of the director-approved cut on Blu-ray. Christopher Lee, who's starred in over two hundred films, called THE WICKER MAN the best film he's ever been in. It's also Evan's favorite movie, so join us as he gushes about it on Sunday, March 12.
Oh, but then. On March 26. We bring you Heckle Night.
The remake of this film, starring Nicholas Cage, could've been amazing; the setting is moved to the Pacific Northwest, and the Druid island changed into a matriarchal dystopia complete with Ellen Burstyn as the queen of this bee-themed cult. But oh well, #NicholasCage. Come for the heckling, stay for his random screaming and his epic kick fight with Leelee Sobieski.
SHRIEK is a community class merging film with education and offering an accessible forum outside of academia. The goal is to offer low-cost opportunities to learn about film and women's studies and to inspire more diverse filmmakers to get involved as creators in the genre. Naked City Brewery sponsors the series in their screening room, with film sponsorship from Scarecrow Video.
The Naked City screening room is 21+. Food and drinks are available on site. Please do not bring outside food or drink. We reserve the right to refuse admission to anyone under the influence of extreme drugs or drunkenness.
General Admission: $10 per session (register here in advance)
Teachers/Professors, Seniors 65+, Veterans, and Students with ID: $5 per session (register at event)
Low Income Housing / No Housing patrons: free entry
Day-of and point-of-sale registration also welcome!
Naked City Brewery and Taphouse is located at:
8564 Greenwood Ave N
Seattle, WA 98103
Phone: 206.838.6299
Contact wordmercury [at] gmail.com for more info.
Evan J. Peterson is a college professor, author, and journalist. His new book, The PrEP Diaries: A Safe(r) Sex Memoir, is forthcoming in spring 2017. He is a Clarion West alum, and he received his MFA from Florida State University. His writing has been featured in The Stranger, BoingBoing, Weird Tales, Queers Destroy Horror, andThe Rumpus. His previous books include The Midnight Channel, Skin Job, and Ghosts in Gaslight, Monsters in Steam: Gay City 5. He lives in Seattle with his werewolf, Dorian Greyhound.
Heather Marie Bartels is the Managing Director of the Rainier Independent Film Festival, graduate from the University of Washington Cinema Studies department, and host of the film and feminism podcast "Turn Up The Ladybro." She spends most of her spare time introducing the uninitiated to the wonders of horror and finding the best ramen in town.
SHRIEK promotional images designed by Marc Palm
SHRIEK is sponsored by Scarecrow Video and Crypticon Seattle