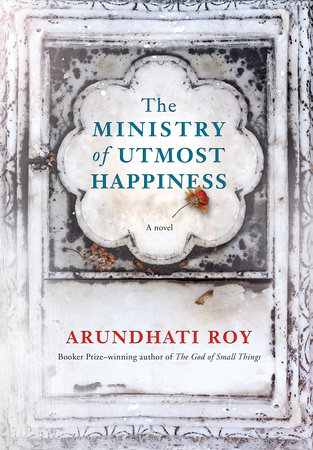 Elliott Bay Book Company presents:
Arundhati Roy, author of the Ministry of Utmost Happiness
Please join us this evening for a talk and reading by novelist Arundhati Roy, who will read from her novel, The Ministry of Utmost Happiness. The Ministry of Utmost Happiness takes us on an intimate journey of many years across the Indian subcontinent—from the cramped neighborhoods of Old Delhi and the roads of the new city to the mountains and valleys of Kashmir and beyond, where war is peace and peace is war.
It is an aching love story and a decisive remonstration, a story told in a whisper, in a shout, through unsentimental tears and sometimes with a bitter laugh. Each of its characters is indelibly, tenderly rendered. Its heroes are people who have been broken by the world they live in and then rescued, patched together by acts of love—and by hope.
"Ambitious, original, and haunting . . . a novel [that] fuses tenderness and brutality, mythic resonance and the stuff of headlines . . . Shifting fluidly between moods and time frames, Roy juxtaposes first-person and omniscient narration with 'found' documents to weave her characters' stories with India's tensions . . . Sweeping, intricate, and sometimes topical, the novel's complexity feels essential to Roy's vision of a bewilderingly beautiful, contradictory, and broken world." —Publishers Weekly (starred review)
ARUNDHATI ROY is the author of the Booker Prize-winning novel The God of Small Things. Her nonfiction writings include The Algebra of Infinite Justice, Listening to Grasshoppers, Broken Republic, and Capitalism: A Ghost Story, and most recently, Things That Can and Cannot Be Said, coauthored with John Cusack.
This event includes book sales and signing. Ticket options are $5 ticket (admits one, general admission) OR $35 (admits one, general admission and includes one copy of The Ministry of Utmost Happiness, which will be distributed at the event).
All pre-purchased books not claimed at the event will be held at Elliott Bay Book Company for 30 days after the event. (Books will not be held more than 30 days).