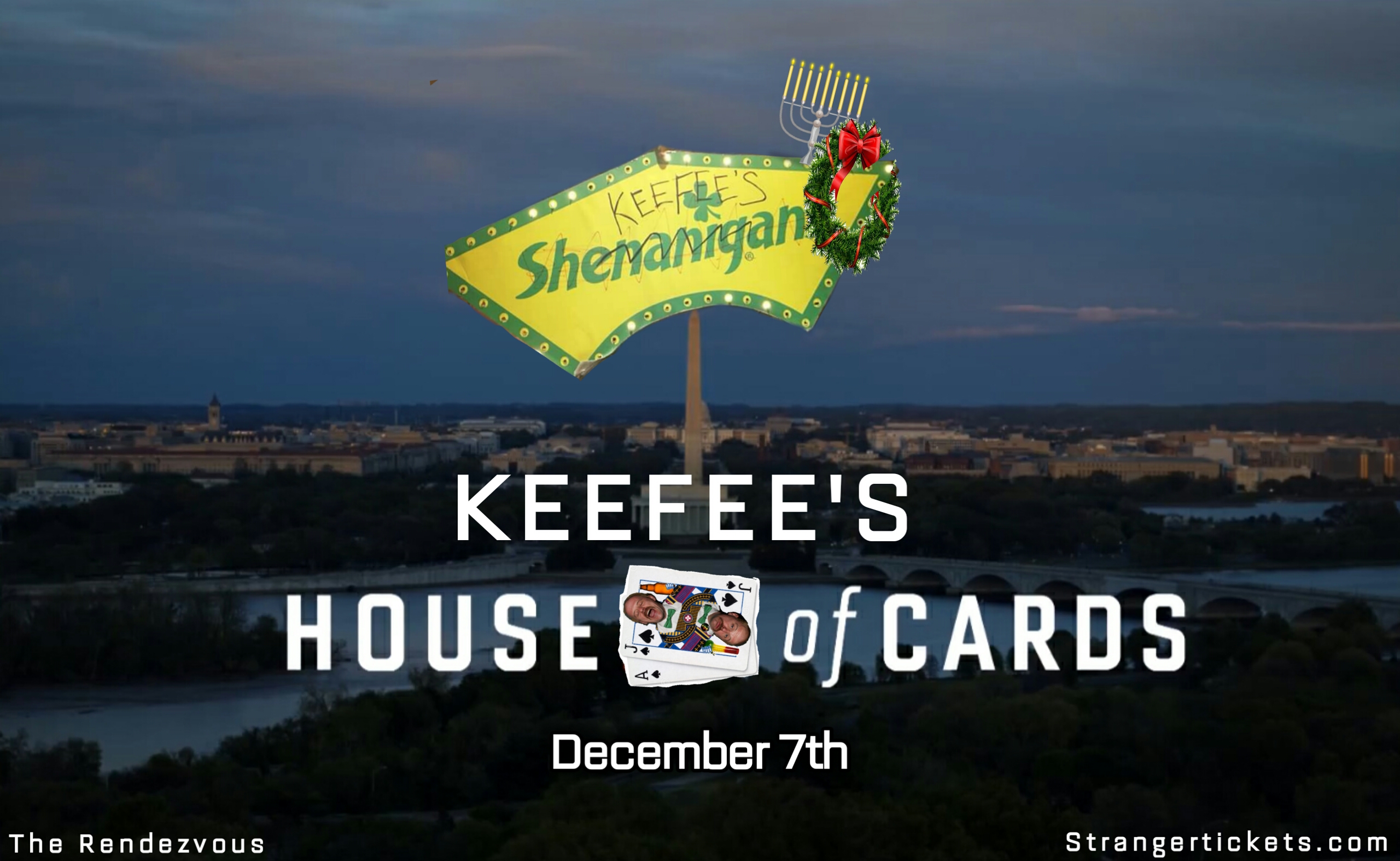 Keefee's House of Cards - Dec 7th "The Holiday Show...I guess."
"It's official: Stephen Hando is the funniest man alive" - Sean Nelson, The Stranger
Keefee's House of Cards is an improvisational, interactive, blackjack theater experience that takes place on the 1st Thursday of every month.
Table talk may veer towards Christmas at December's House of Cards. Maybe Hanukkah too. Or maybe the holidays will remain off the table in favor of more prurient topics. Keefee and four audience members will sip cocktails while they play blackjack and chat and this hilariously unpredictable evening will go wherever it wants to go. Picture the The Late Late Show getting drunk and having a baby with the Off-Broadway version of Pee Wee's Playhouse. Keefee's House of Cards would be that baby.
"The Man Who Would Be Keefee"-Oct 2017 City Arts Magazine interview with Stephen Hando (click here to follow link)

"Keefee...says all the things you wish that you could say at a table but never do." — The Broadway Hour, Seattle
During Keefee's House of Cards, four lucky audience members will have the opportunity to play blackjack live with Keefee (he'll be your sassy, unpredictable and often intoxicated dealer). You can join the Player's Club and play with Keefee on stage or you can sip a cocktail and watch the action from the comfort of your "General Admission" seat. Whichever way you go, smart money says Keefee's gonna show you a good time. (Just to keep the Gambling Comish' off our backs, let's be very clear. No money is won or lost. It's all for pretend.)
The show takes place in the Grotto located in the basement of the Rendezvous and liquor will be served so audience is restricted to those 21+.
Here's a little taste of what you can expect at the show: