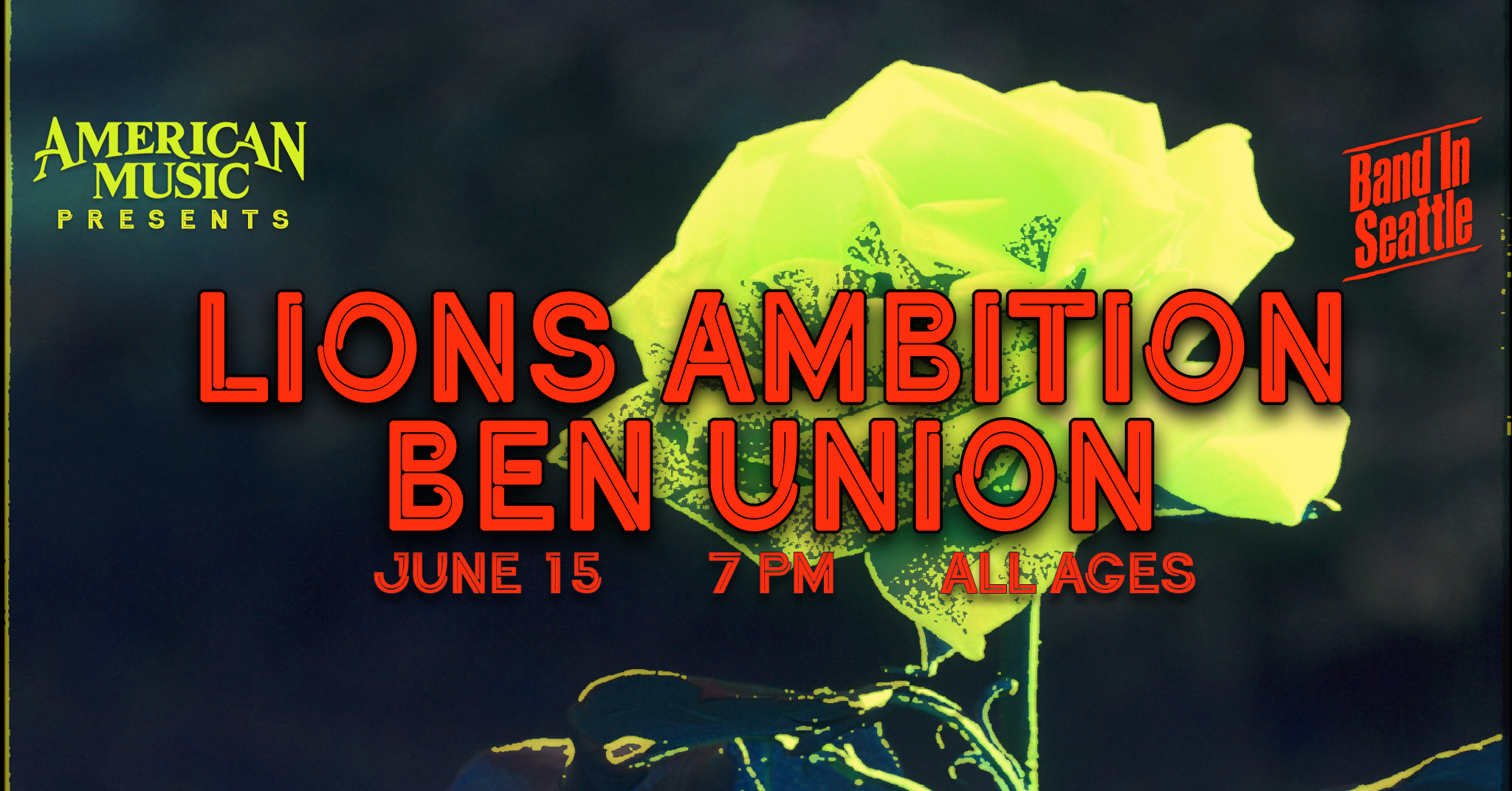 Lions Ambition and Ben Union LIVE on Band in Seattle
$12.19

with fees and taxes
What's more Seattle than supporting your local businesses? Supporting your local musicians, that's what. So be a responsible Northwestern-er and get yourself down to Victory Studios for the taping of our next episode of Band in Seattle with Lions Ambition and Ben Union on June 15th. Front doors open at 6PM at Victory Studios, 2247 15th Avenue West (near the Interbay Golf Center).
Lions Ambition:
The Seattle based Lions Ambition brings a one of a kind experience. The seven member team blends together: skilled lyricism, soulful vocals with innovative new melodies that entertain and captivate audiences. The unique sound has gained the band praise to be selected to open for national act, colleges, festivals, and awarded in multiple competitions. Check the band out on www.youtube.com/LionsAmbition. Also check us out on Facebook at www.facebook.com/LionsAmbitionMusic.
Ben Union:
"Ben Union is the living, breathing definition of a modern classic. The Pacific Northwest-based sensation is a rare breed of artist, pushing the edges of his music closer to the luminous polish of current hits only to reveal timeless influences and instincts. His art is a stiff cocktail of tried and true ingredients shaken with a mixer sweet enough to keep you consuming it for the rest of your life."
For more info on Ben Union go to https://www.benunion.com/.