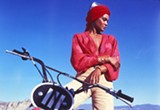 May

30
Thursday, 5/30 at 7pm
Join us for a discussion and screening of Jack Starrett's Cleopatra Jones, a Blaxploitation film starring Tamara Dobson. The film reflexively deals with themes of feminism, sexuality, race, and pop culture during a transitional time in the 1970's, a social climate that witnessed the rise of both second-wave feminism and the Black Power movement. In this film, Dobson takes the role of the first black superheroine in the genre — a striking, fierce and fashion- conscious spy who travels the world on a mission to cut off illicit supplies at their source. This screening will also feature an introduction and discussion with a guest scholar. Visit henryart.org for updates.
Henry Members, UW Students, Staff, and Faculty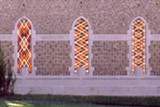 Family Sundays at the Henry
Second Sundays | 2-3:30 pm
June 9th, July 14th, August 11
Family Sundays at the Henry are especially designed for adults and children to learn and create together. Each month, inspired by art on view at the Henry, we'll focus on different activities and new ways of immersing ourselves in the art. Family Sundays are best suited for elementary-aged children, but we encourage older or younger kids to join.