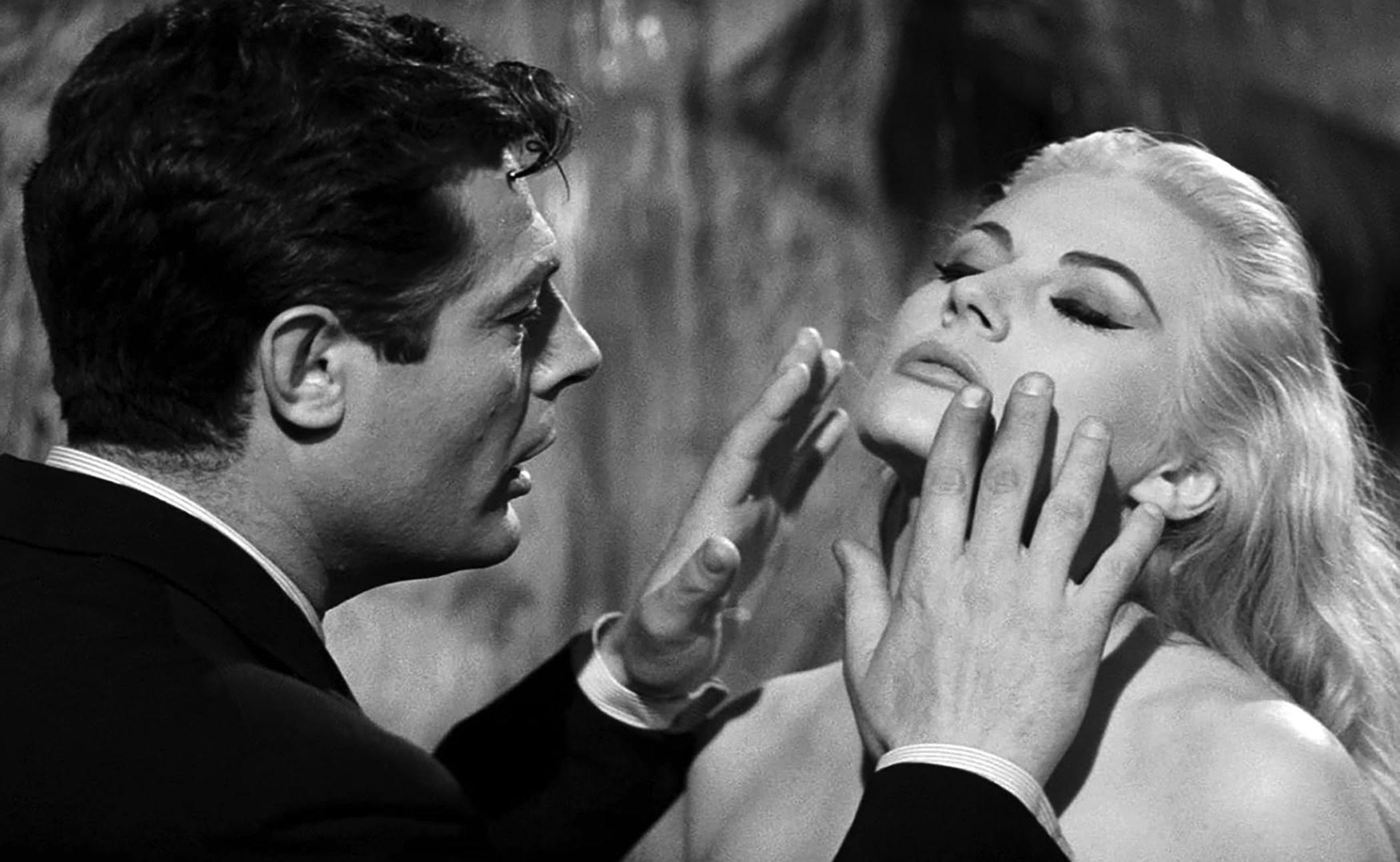 Life is a Feast: The Cinema of Federico Fellini
Federico Fellini Films: Wed, April 12 - Wed, June 14
June 14: Single Admission ticket: Ginger and Fred, 7:30 pm
more info
GINGER AND FRED, 1985. Harkening back to "the variety shows of my youth," and his film VARIETY LIGHTS, Fellini cast his wife, and his best friend, to play an aging dance couple tapped to star in a big TV Christmas special. Ginger (Giulietta Masina) has kept herself in shape over the years, but Fred (Marcello Mastroianni) has become an impoverished, boozy, charming vulgarian. Fellini has great satirical fun with the world of commercial TV production, but when it's time for Masina and Mastroianni to attempt to emulate Miss Rogers and Mister Astaire, it is serious magic.
Life is a Feast: The Cinema of Federico Fellini
Welcome Spring with a feast of cinematic splendor. Maestro Italian writer-director Federico Fellini (1920-93) says, "Life is a combination of pasta and magic," reality and imagination," and his delectable vision embraces gorgeous imagery, sensual pleasures, all the ups and downs of being human, a soulful yearning for transcendence—all served with a lightness of spirit, and the jaunty, enchanting music of Nino Rota. Many of the films feature Fellini's Oscar-winning wife Giulietta Masina, and Fellini's onscreen alter-ego Marcello Mastroianni. These two luminaries appeared together in just one film, Ginger and Fred, which will be flown in from Rome for our screening.
Ten films on nine nights, Wednesdays and three Tuesdays, April 12-June 14, 7:30 pm, at the SIFF Cinema Uptown Theater, in the heart of the lower Queen Anne restaurant district. Variety Lights, Toby Dammit, I Vitelloni, La Strada, The Nights of Cabiria, La Dolce Vita, 8 1/2, Juliet of the Spirits, Amarcord, Ginger and Fred, all restored by Fellini's studio Cinecitta, the Fellini Foundation, Martin Scorsese, and Gucci. Poet, film curator and teacher Tova Gannana will provide essays on all the films. Theater concessions include wine, beer, coffees and teas. Mask-wearing welcome.
Series tickets: $80 Members of Festa Italiana, SIFF, SAM, UW Cinema and Media Studies and Italian Studies, Alliance Francaise de Seattle, NWFF, SFI, Cornish, TheFilmSchool, Scarecrow Video and KING FM. $90 General Public. Single tickets for all $15.
Present your ticket on the day of the film at any Tutta Bella Pizzeria and receive a 10% discount on the total price. Series tickets can be used each of the nine weeks. Ticket buyers can use the code ITALIA for a 10% discount at the Mediterranean Inn, across from the Uptown Theater, any night April 12 through June 14.
Series presented by Festa Italiana and Greg Olson Productions.