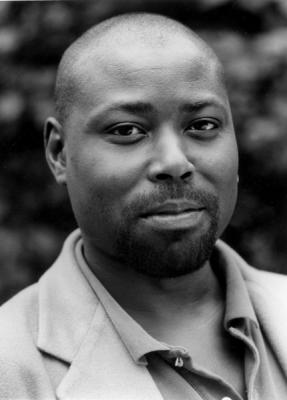 Word Works: Randall Kenan on Place
Your characters need a home, a favorite place, a hiding place. Randall Kenan will tell you all he knows about place in writing.
Randall Kenan's first novel, A Visitation of Spirits, was published by Grove Press in 1989; and a collection of stories, Let the Dead Bury Their Dead, was published in 1992 by Harcourt, Brace. That collection was nominated for the Los Angeles Times Book Award for Fiction, was a finalist for the National Book Critics Circle Award, and was among the New York Times Notable Books of 1992. He is also the author of a young-adult biography of James Baldwin. Walking on Water: Black American Lives at the Turn of the Twenty-First Century was published by Alfred A. Knopf in 1999, and was nominated for the Southern Book Award. He is the recipient of a Guggenheim Fellowship, a Whiting Writers Award, the Sherwood Anderson Award, the John Dos Passos Award, and was the 1997 Rome Prize winner from the American Academy of Arts and Letters. He was awarded the North Carolina Award for Literature in 2005.