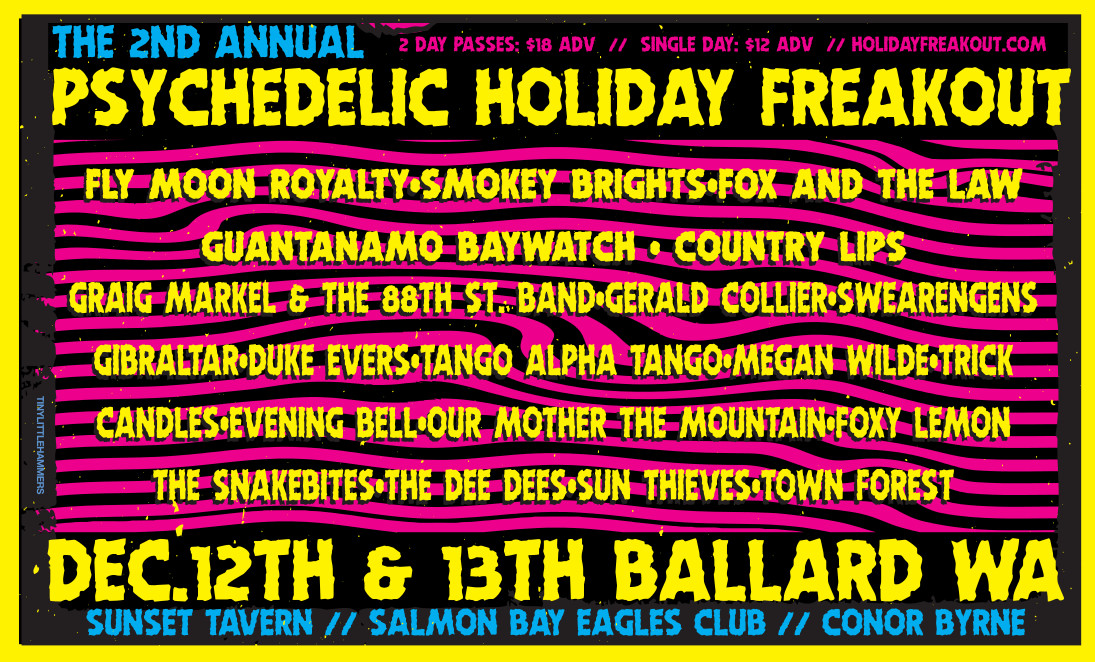 The 2nd Annual Psychedelic Holiday Freakout
THE 2nd ANNUAL PSYCHEDELIC HOLIDAY FREAKOUT
DECEMBER 12th & 13th
BALLARD WA
Sunset Tavern // Salmon Bay Eagles Club // Conor Byrne

LINEUP:
Fly Moon Royalty, Smokey Brights, Fox and The Law, Guantanamo Baywatch, Country Lips, Graig Markel & The 88th St. Band, Gerald Collier, Swearengens, Gibraltar, Duke Evers, Our Mother The Mountain, Tango Alpha Tango, Megan Wilde, Trick Candles, Evening Bell, Foxy Lemon, The Snakebites, The Dee Dees, Sun Thieves, Town Forest.

Will Call will be located at the Sunset Tavern.