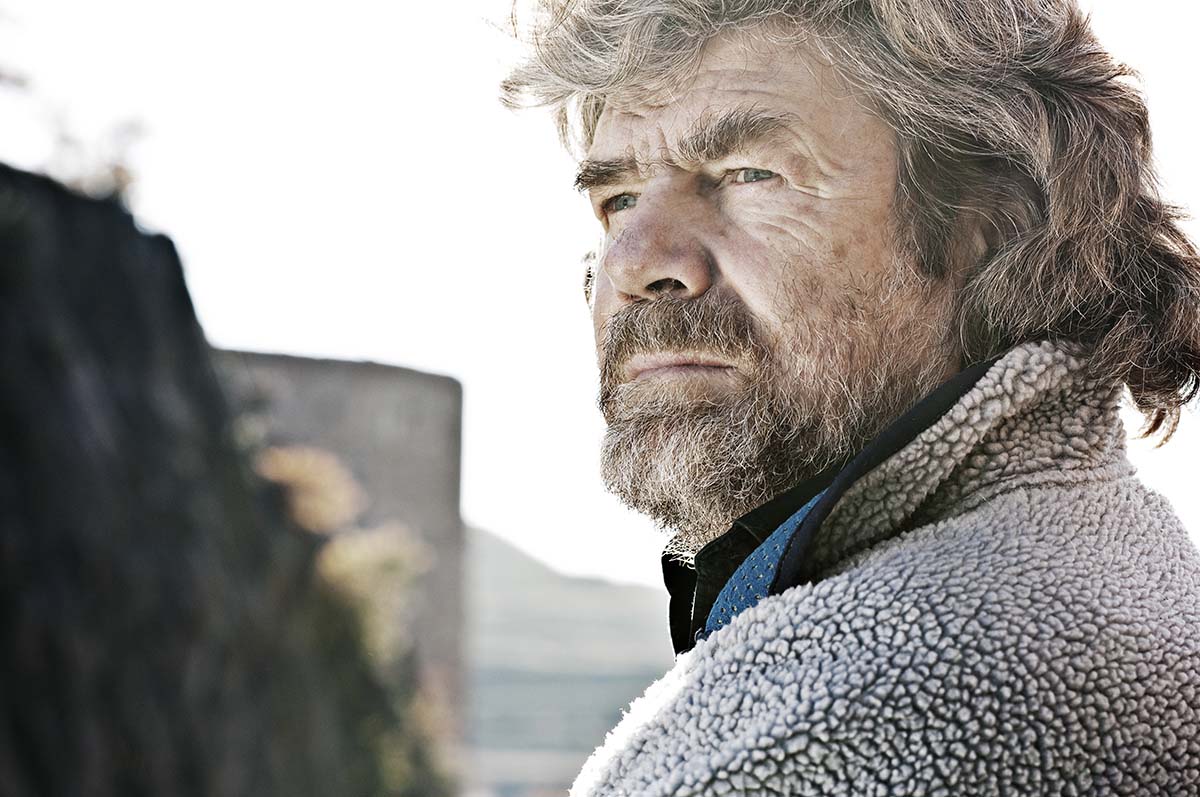 REINHOLD MESSNER
Mon, Feb 2, 2015 at 7:30pm
adidas outdoor presents Reinhold Messner, live at Town Hall, as a benefit event supporting Mountaineers Books.
Born in 1944 in South Tyrol, Reinhold Messner is the most famous mountaineer and adventurer of our time. Messner was the first person to ever:
climb

Everest without supplemental oxygen, with Peter Habeler

climb Everest solo

climb all fourteen peaks over eight-thousand meters tall.
He has accomplished roughly one hundred first ascents, and crossed Antarctica, Greenland, Tibet, and two deserts on foot. He now devotes his time and energy to his Messner Mountain Museum (MMM) project and to his Messner Mountain Foundation (MMF), which aims to support mountain people worldwide.
At this event, Messner will be joined on stage by John Roskelley. A Spokane native, Roskelley is also a legendary mountaineer who has climbed extensively in the Himalaya, putting up new routes on mountains such as k2 and Nanda Devi.
Only six people have ever received the prestigious Piolet D'Or Walter Bonatti Lifetime Achievement Award, rewarding climbing careers that have inspired following generations. At this event, you'll see two of these six people, Reinhold Messner and John Roskelley, in a live, unrehearsed conversation.
In addition to his climbing feats, Messner is also the author of more than 60 books, including his newest, Reinhold Messner: My Life at the Limit, which is a conversation between Messner and interviewer Thomas Hüetlin, an award-winning German journalist. This book reveals a more thoughtful and conversational Messner than one finds in his previous books, with the talk between Messner and Hüetlin covering not only the highlights of Messner's climbing career, but also his treks; his five-year-stint as a member of the European Parliament; his encounter with and study of the yeti; his thoughts on traditional male/female roles; and much much more.
VIP reception starts at 6 pm, with doors to open at 5:55 pm. Doors open for general admission at 6:45 pm. Early arrivals cannot be accommodated.
TICKETS ARE SOLD OUT. NEW: Messner will be signing books at the Seattle REI store from 1 to 2 pm on Monday, February 2. If you are interested in being contacted in the event that any tickets become available again, or if additional events or appearances arise, please email lacet at mountaineersbooks dot org.