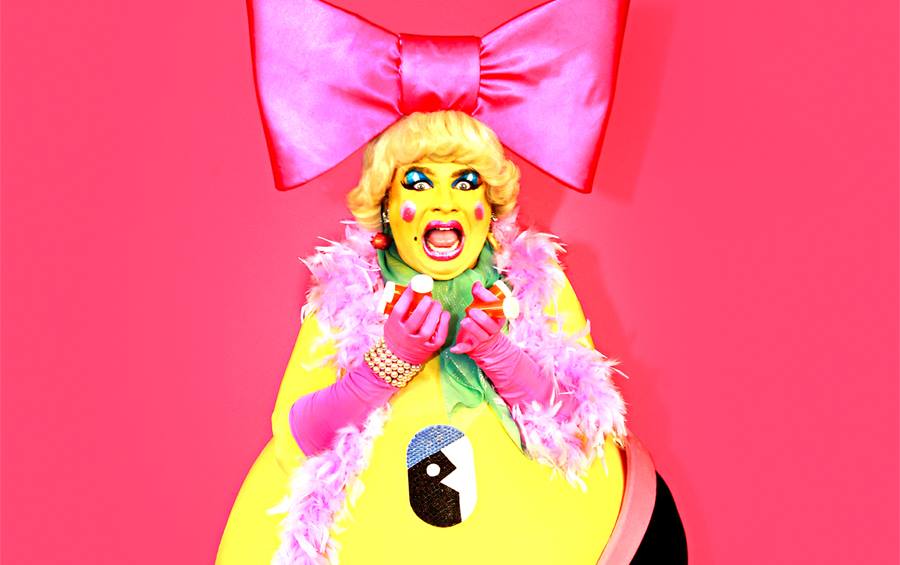 Ms. Pak-Man: Out of Order!
"Ms. Pak-Man: Out of Order!" is the fourth installment of the critically acclaimed Ms. Pak-Man cabaret series! Watch this world-renowned video game superstar of the 1980s pop power pills while she shares scandalous songs and stories about her life and loves… glitches and all!
It's a hilarious night of comedy, confessions, camp and quarters. She sings! She dances! She drinks! She might black out! There's a chance she won't remember the show, but you will!
Starring Scott Shoemaker (Ian Bell's Brown Derby Series, BenDeLaCreme's Beware the Terror of Gaylord Manor) as the loveable train-wreck Ms. Pak-Man. Also featuring Erin Stewart (Balagan's Hedwig and the Angry Inch), and Amalia Larson (Jet City Improv). Concieved and directed by Freddy Molitch!