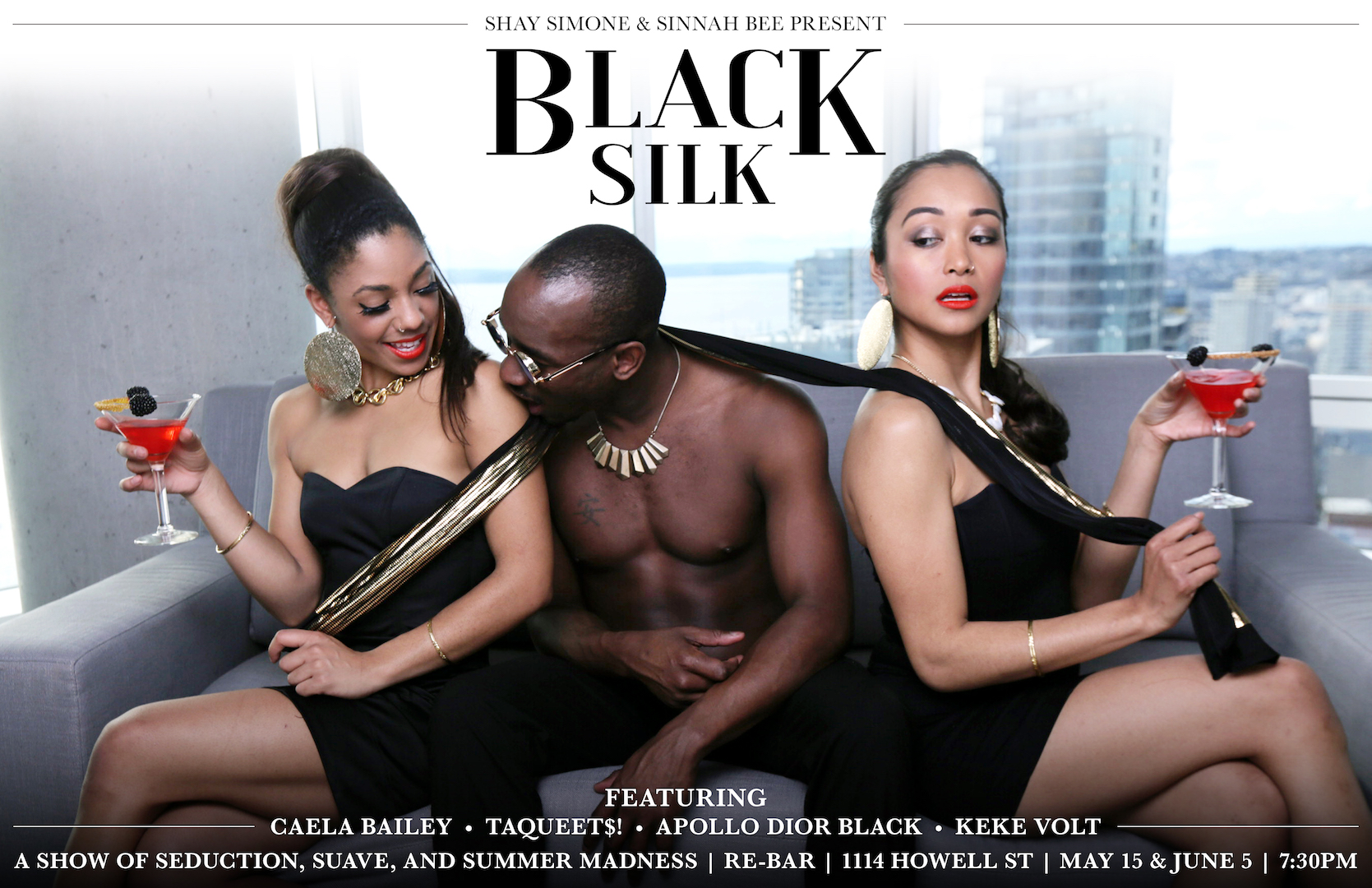 Shay Simone and Sinnah Bee Present
BLACK SILK


Featuring Caela Bailey, Keke Volt, TAQUEET$ and Apollo Dior Black
Tue, May 15, 2018 at 7:30pm
Seattle dancers Shay Simone and Sinnah Bee invite you to the opening night of our first ever coproduced show, BLACK SILK, at Re-bar. These two bossladies bring you a show of seduction, suave and summer madness mixing burlesque, hip hop and a few styles in between. Our talented and gorgeous cast features Seattle's hottest performers Keke Volt, Apollo Dior Black, TAQUEET$! and local Seattle singer and the Gutter Queen, Caela Bailey, as your host for the evening.
Join us for our opening night at Re-bar and start your summer off right with Black Silk!
Doors open at 6:00 PM, seating is on a first-come first-seated basis.
Contact Sinnah Bee and Shay Simone for the family, friends and performers promotion code.
THIS SHOW IS SOLD OUT, tickets for the June 5 show available here