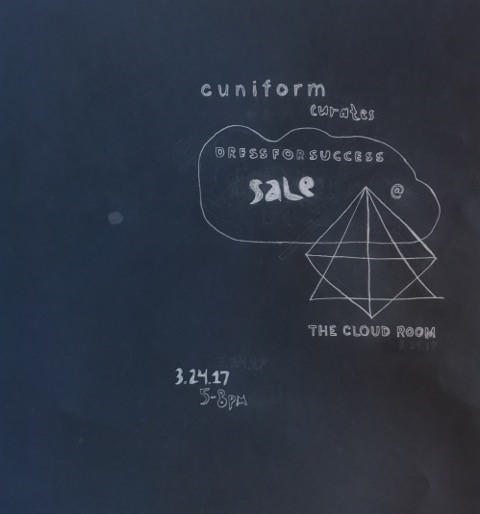 The Cloud Room Presents, cuniform's Fundraising Event for Dress for Success Seattle
The Cloud Room is excited to announce it's hosting of cuniform's fundraising event for Dress for Success Seattle on March 24th, at 5pm. Give your support to DFS Seattle and meet cuniform, our city's most talented and approachable styling agency, for a night of shopping, style advice, and drinks.
Dress for Success Seattle helps disadvantaged women achieve financial independence with dignity. For the past 15 years, from their current downtown location, they have provided women with free professional attire in order to help them gain and/or maintain jobs and resources. Clothing should never be a barrier to success. Now, in order to keep its doors open to our community, Dress for Success Seattle is in urgent need of funds and a new space. If you never thought you could give directly back to those in need all while finding a fresh new sweater with a drink in hand, read on.
Dress for Success Seattle receives donated designer goods, vintage, and avant-garde pieces that aren't for the typical working wardrobe of their clients - but they could be perfect for you!
The founders of cuniform, Christine Tran and Colton Winger, will be hand-selecting garments from this massive clothing inventory, available for purchase at wallet-friendly prices. Buying and wearing recycled clothing is not only the most sustainable way to shop, but you'll also have two professional stylists around to answer any and all of your fashion questions, and ALL proceeds will go directly to Dress for Success Seattle.
Drink, shop, uncover denim cuffing secrets and support Dress for Success Seattle! *two drinks included with each ticket*