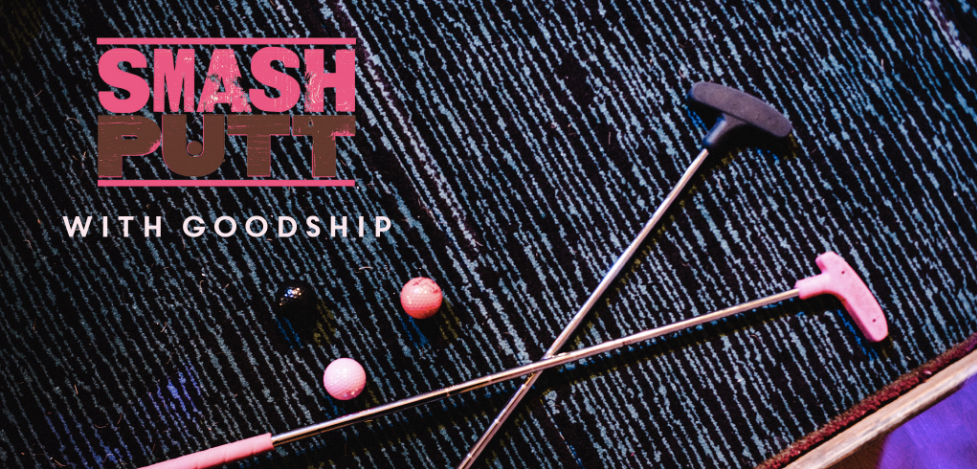 Goodship Night at Smash Putt! March 23rd
ABOUT THE EVENT:
Smash Putt creator, Jeremy Franklin-Ross, says that their mission is to "make the world weirder," and we're on board with that. For Smash Putt's final season, after six installments of Seattle's undergound miniature golf course of mayhem, Goodship is dedicating an evening, open to those who are 21+, to Smash Putt with the Goodship. Smash Putt will soon be gone forever, so join us for this night of the strangest and most fun miniature golf course you'll ever play, and another unforgettable adventure in Goodship style!
You must be 21+ with a valid ID to attend this event. NO CONSUMPTION OF CANNABIS ON VENUE PREMISES. Goodship events may be video recorded. Goodship reminds you to not consume any drugs nor alcohol and drive. There are many public transportation and car service options to this area.
ABOUT THE GOODSHIP:
The Goodship is a maker of legal, adult use cannabis-infused edibles. Owned by Jody Hall, the founder of Seattle's most celebrated collection of cupcake bakeries and caf és, Cupcake Royale, The Goodship brings decades of experience and great taste to their baked goods, chocolate, and confection. And of course, a clean, balanced ride on the Goodship. To find out more about the Goodship visit www.thegoodship.com.
All Aboard!