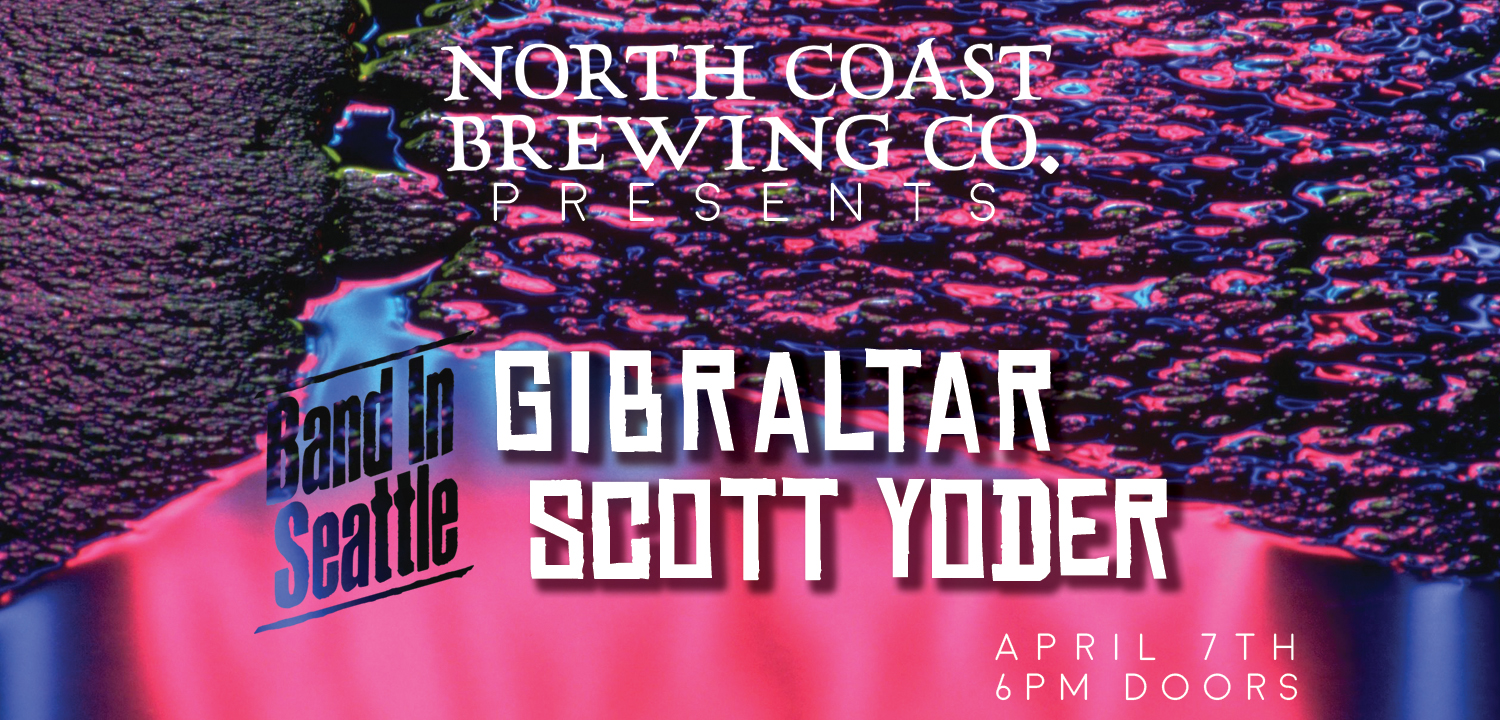 Gibraltar and Scott Yoder presented by Band in Seattle
Fri, Apr 7, 2017 at 7pm
All ages, live music, free beer
What's more Seattle than supporting your local businesses? Supporting your local musicians, that's what. So be a responsible Northwestern-er and get yourself down to Victory Studios for the taping of our next episode of Band in Seattle with Duke Evers and Snuff Redux on February 10th. Front doors open at 6PM at Victory Studios, 2247 15th Avenue West (near the Interbay Golf Center).
Scott Yoder:
Looking Back In Blue LP
"opens up like a rosebud" - Behind The Scene Press

"a dynamic, genuine and varied work." - Across From Underground

"And possibly most important, it is relatable. It is an album on the car stereo as you drive down a dark lonely highway that cuts into your own experience the way the headlights cut into the darkness ahead of you."- Revival Magazine
Exploring the harmonic vision of bands like Television and Built To Spill, and using the sonic, gender, and emotional situations of Lou Reed's "Transformer" as inspiration, founding member Aaron Starkey created Gibraltar to seek out what he didn't know about himself, finding catharsis in the search.
Along with Starkey, pianist Holly Houser, drummer Nick Biscardi, and bassist Gwen Stubbs complete
a sound Influenced by rock's most creative outbursts: 70's hard rock, 80's punk/new wave, and 90's alternative; Gibraltar makes a feel-good formula sound new again. Angular guitars buzz, Nicky Hopkins-like piano chimes, and yearning vocal melodies amp tension while encouraging anthemic sing-alongs. The sound is dark and moody, laden with memorable hooks.