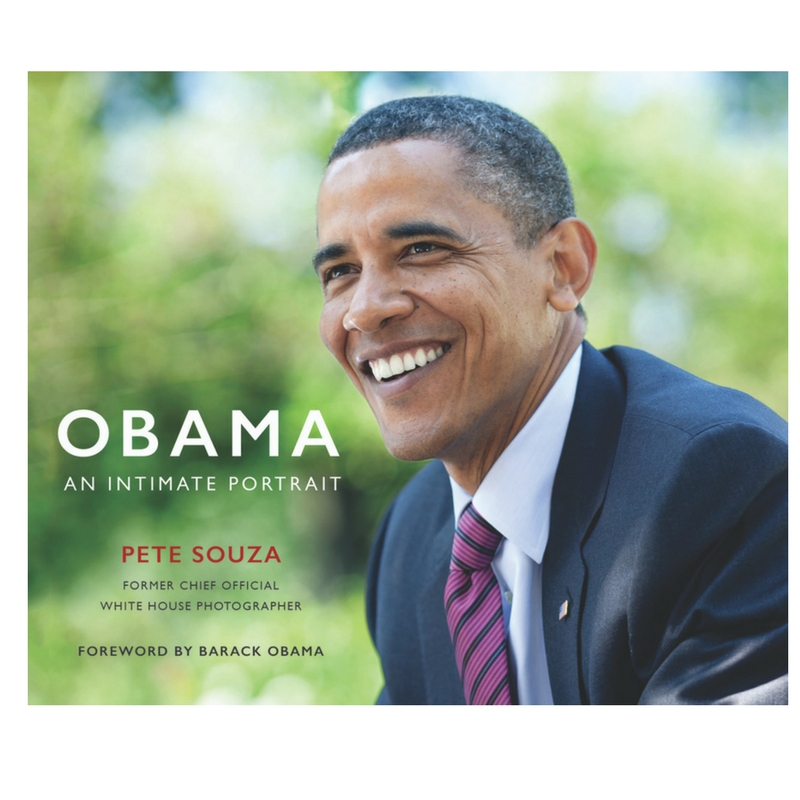 Elliott Bay Book Company Presents:
Pete Souza, OBAMA: An Intimate Portrait: The Historic Presidency in Photographs
Mon, Nov 27, 2017 at 7pm
with a special musical guest
IMPORTANT: This event has moved locations to The Moore Theatre to enable more people to attend!
Pete Souza was the Chief Official White House Photographer for President Obama and the Director of the White House Photo Office. He'll speak and show images from his new book, Obama: an Intimate Portrait (Little, Brown). This book is the definitive visual biography of Barack Obama's historic Presidency, captured in unprecedented detail by his White House photographer—and presented in an oversize, 12"x10" exquisitely produced format, and featuring a foreword from the President himself. Tonight's program also includes a signed bookplate and a performance by a special musical guest (Brandi Carlile)

Pete Souza served as Chief Official White House Photographer for President Obama's full two terms. He was with the President during more crucial moments than anyone else—and he photographed them all. Souza took nearly two million photographs of President Obama, capturing moments both highly classified and disarmingly candid.

Obama: An Intimate Portrait reproduces Souza's most iconic photographs in exquisite detail, more than three hundred in all. Some have never been published. These photographs document the most consequential hours of the Presidency—including the historic image of President Obama and his advisors in the Situation Room during the bin Laden mission—alongside unguarded moments with the President's family, his encounters with children, interactions with world leaders and cultural figures, and more.
Souza's photographs, with the behind-the-scenes captions and stories that accompany them, communicate the pace and power of our nation's highest office. They also reveal the spirit of the extraordinary man who became our President. We see President Obama lead our nation through monumental challenges, comfort us in calamity and loss, share in hard-won victories, and set a singular example to "be kind and be useful," as he would instruct his daughters.
Previously Souza was an Assistant Professor of Photojournalism at Ohio University, the national photographer for the Chicago Tribune, a freelancer for National Geographic, and an Official White House Photographer for President Reagan. His books include the New York Times bestseller The Rise of Barack Obama, which documents the president's meteoric ascent from his first day in the United States Senate through the 2008 Pennsylvania presidential primary. Souza is currently a freelance photographer based in Washington, D.C. and is a Professor Emeritus at Ohio University's School of Visual Communication.