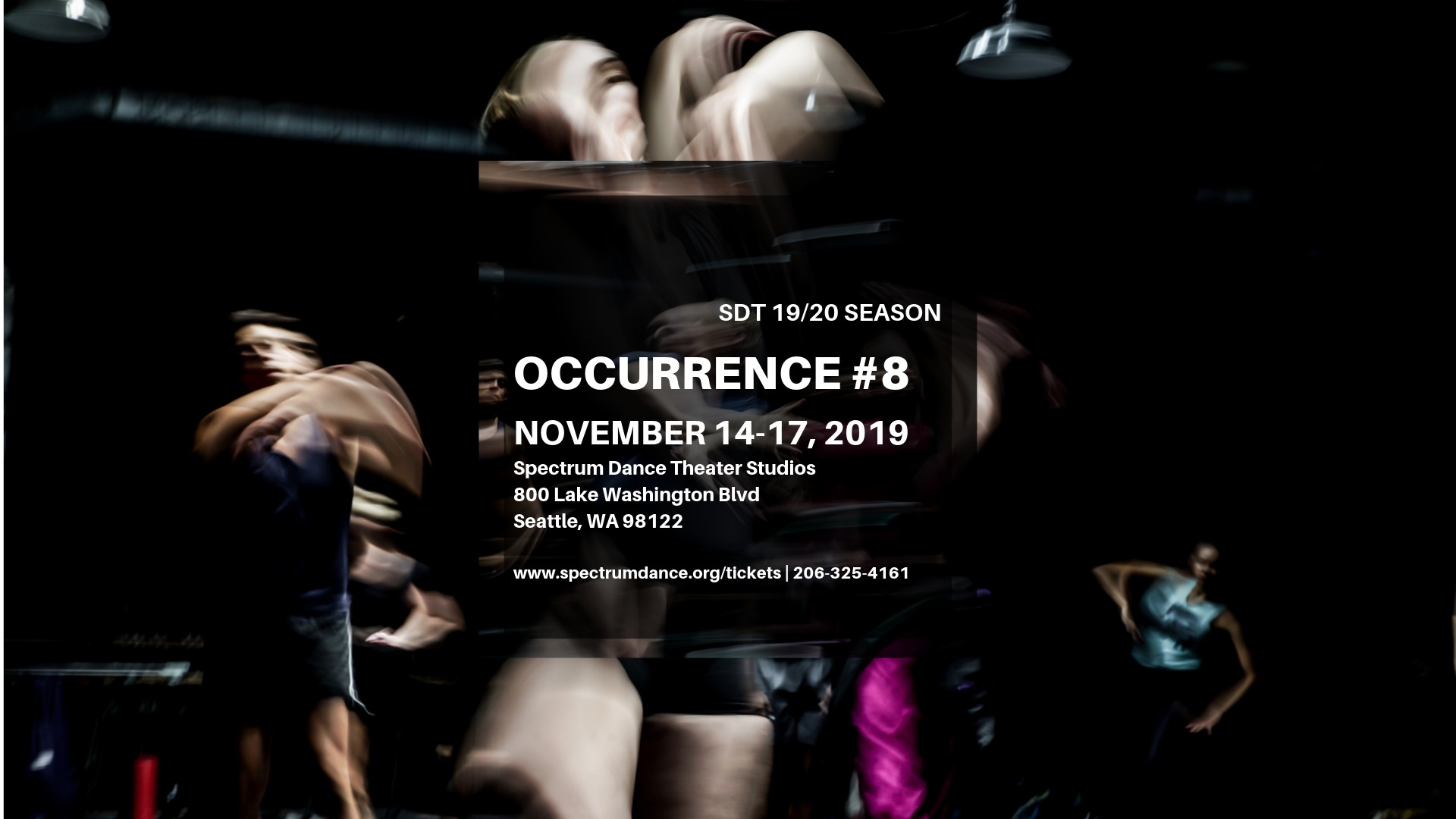 OCCURRENCE #8
This year's studio series features OCCURRENCE #8, a compilation based on improvisations exploring personal history, memory, autobiography and their relationships to the body.
In 2009, during a residency at the MacDowell Artist Colony in Peterborough, NH, Donald Byrd pondered the notion that personal history, memory, and autobiography are housed in the body, and conducted an experiment seeking to answer the question, "how does one access them?" Each day of the residency, Donald recorded himself doing a series of physical/dance improvisations. In studying the tapes, Donald considered that his personhood, the impact of his lived experiences and traumas, his intuition, and his intellect all manifested in the spontaneity of the movement choices he made during the improvisations.
A selection of these recorded improvisations has been reconfigured, manipulated, and transformed into solos and duets for The Spectrum Dance Theater Company Artists for OCCURRENCE #8.