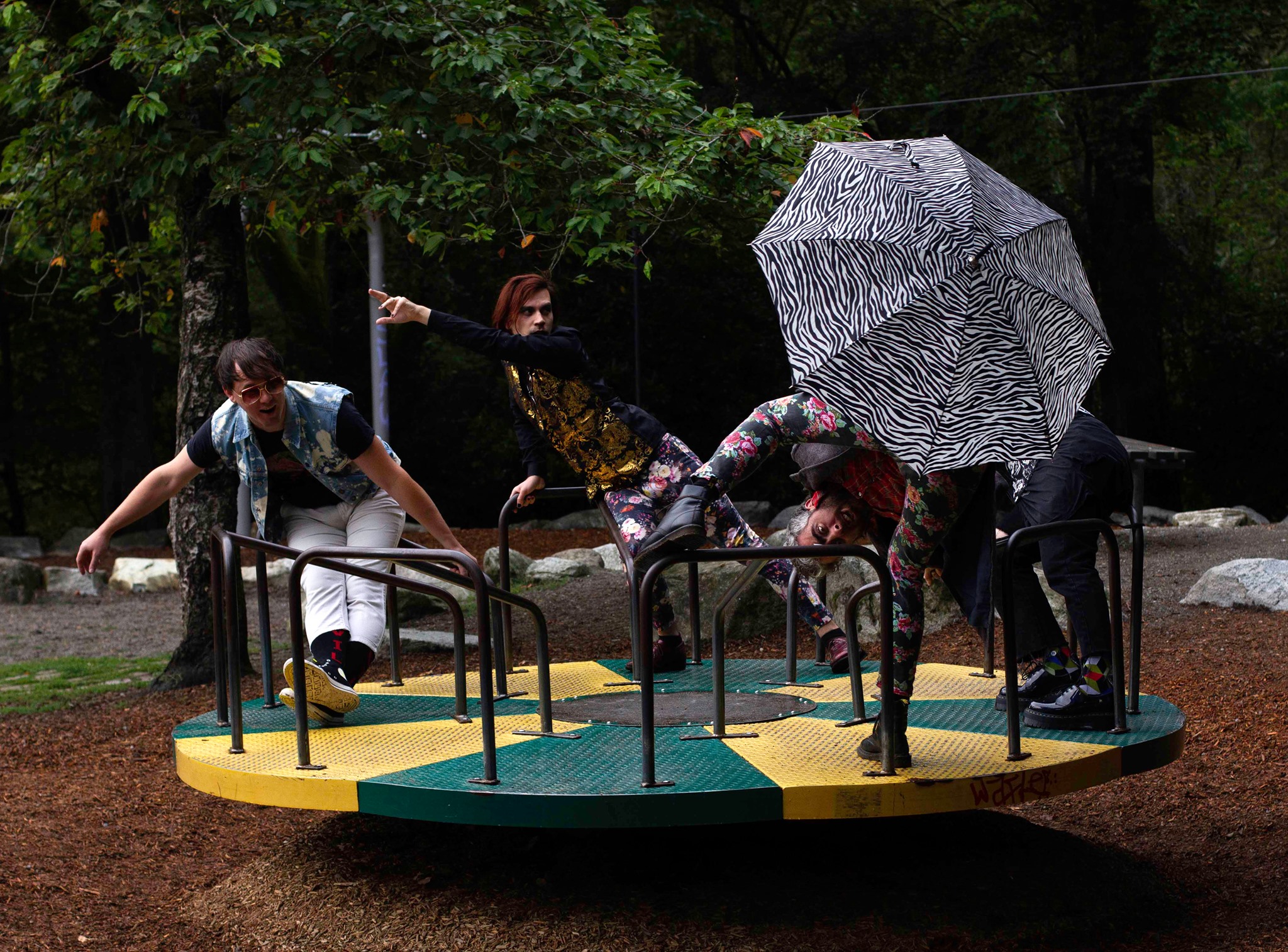 Crazy Eyes • Velvet Q • Powerbleeder
The Central Saloon Presents:
Crazy Eyes ⎮⎮ Velvet Q ⎮⎮ Powerbleeder
Crazy Eyes (Seattle - Knick Knack Records)
http://crazyeyesarelookingatyou.com/
"Crazy Eyes give us what not enough Seattle bands offer: rock that's as comfortable getting unhinged and coloring outside the lines of decorum as it is bedazzling you with melody. Their 2015 album Ring Ring Jingalong and Dark Heart Singalong is as reckless and fun-loving as that title suggests. Feedbacking guitars in odd tonalities and tunes that unleash streamers hither and yon recall early Mercury Rev, and the spasmodic dynamics and raucous vocals hint at Ty Segall at his loosest. Crazy Eyes are adding much-needed wild energy and attractively ramshackle songcraft to our music scene, which is often too polite for its own good."
- DAVE SEGAL (The Stranger)
Velvet Q (Seattle)
https://velvetq.bandcamp.com/
Velvet Q is a Seattle based circus/psych punk project known for wild screams, quick and dissonant soundscapes, and surprise performance aspects.
Powerbleeder (Seattle)
https://powerbleeder.bandcamp.com/
8pm // 21+ // $8