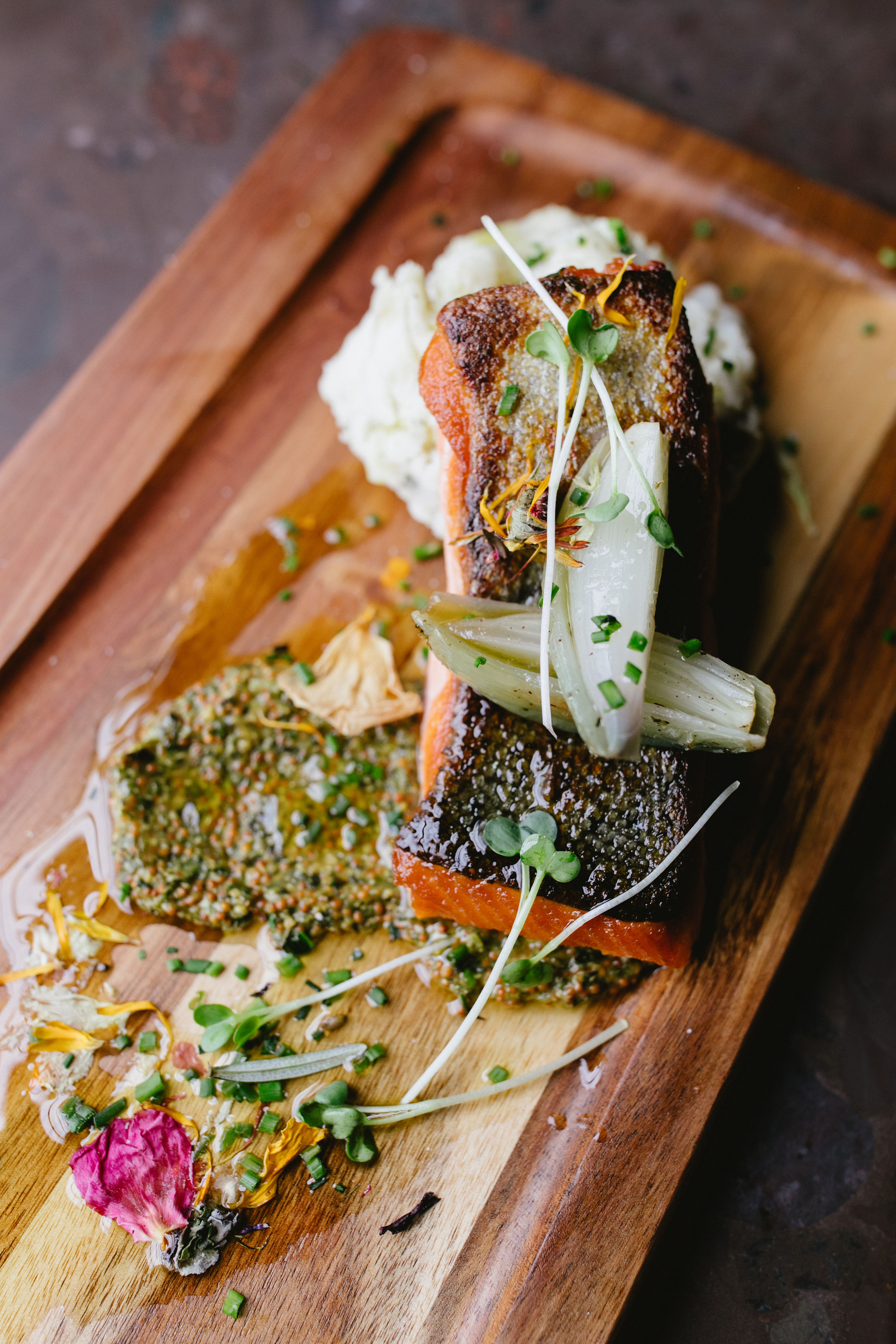 Captain's Dinner


Featuring: Whidbey Island Distillery + Skinny Tie Jazz Band
Wed, Jan 29 at 6pm (Pacific)
Chef Eric Truglas, Executive Chef of the Captain Whidbey returns with his first 2020 "limited attendance" dinner series featuring PNW wineries, distilleries and breweries.
Dinner experiences are typically held on the last Wednesday of most months and are limited to the first 20 lucky guests.
Reservations/Tickets are required and can be made on this site.
SAMPLE MENU, SUBJECT TO CHANGE
Captain's Dinner
Featuring: Whidbey Island Distillery + Skinny Tie Jazz Band
Wednesday January 29th, 6pm
Limited Seating to the first 20 Lucky Guests
Amuse Bouche
Lobster Bisque "En Croute"
paired with a Whidbey Manhattan

Appetizers
Crispy Onion Tarte and Pork Belly, Chanterelle Demi Glace
paired with Blackberry Liqueur

Entree
Grilled Three Sister Filet Mignon, Bleu Cheese Butter, Creamy Potato au Gratin - Asparagus.
paired with Boysenberry Liqueur
Dessert
Warm Chocolate Bread Pudding, Tres Leche Crème Anglaise
paired with Whidbey Island Rye
Mignardise
Chocolate Madeleine
Chef Eric A Truglas - Maitre Cuisinier de France
$89.00 per person inclusive of tax and gratuity, menu subject to change.
Tickets/reservations required
Coming on February 14th, 2020:
> 5-course Valentines Dinner
> 2 seatings only, please visit our hotel website at www.captainwhidbey.com for details, menu and reservations