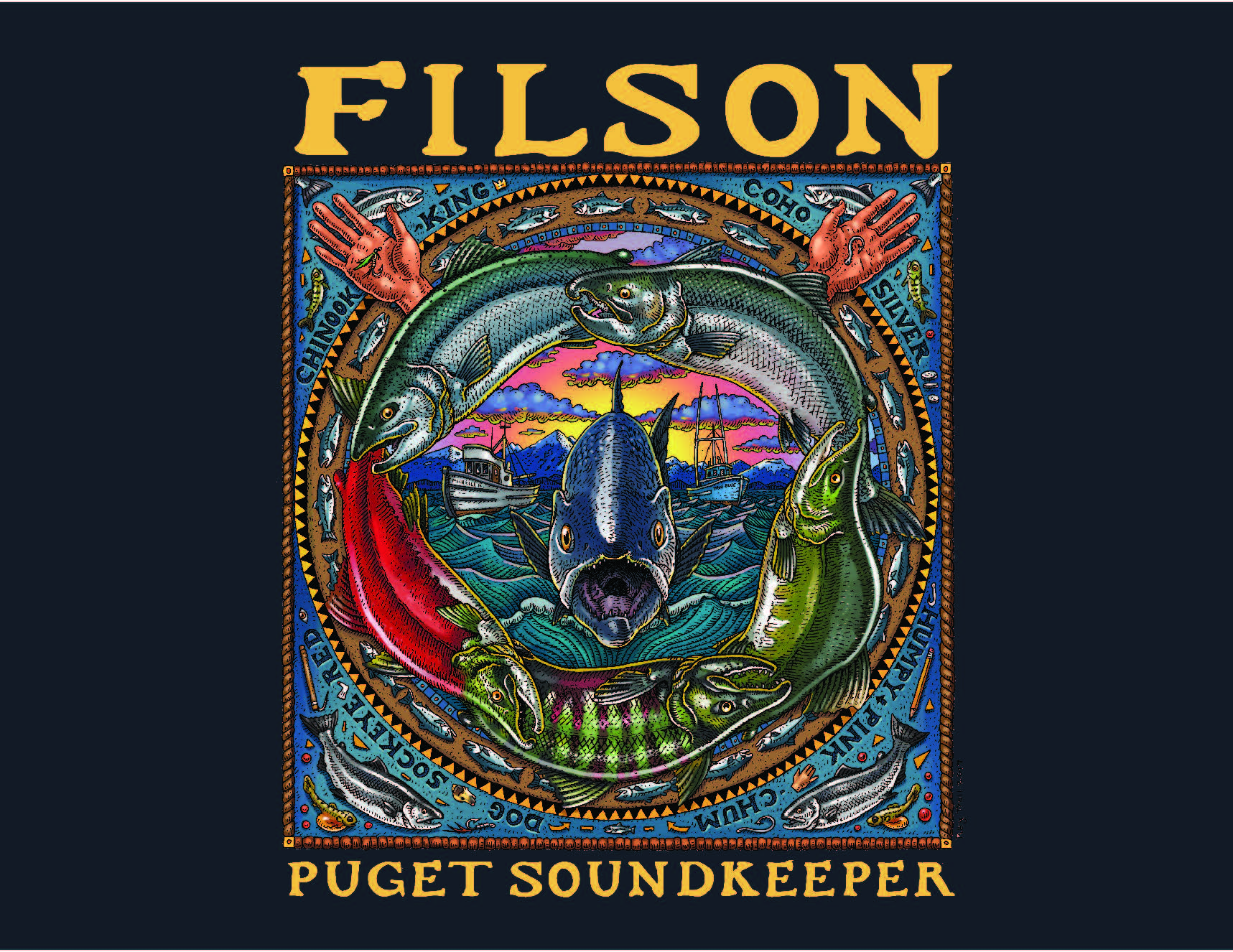 Save the Salish Sea: A Night With Ray Troll and Puget Soundkeeper
Thu, Feb 6, 2020 from 6pm - 9pm
live music
tickets include 2 drinks
lite bites
SOLD OUT! THANK YOU FOR YOUR SUPPORT!

There are NO TICKETS available at the door!
Join us for lite bites, drinks, live music, and art at the Filson Flagship on Thursday, February 6, 2020. Filson will be launching a limited edition Ray Troll designed t-shirt, with 100% of proceeds benefitting Puget Soundkeeper's clean water efforts. Chat with Ray about his work, get updates on Puget Soundkeeper initiatives, enjoy live music from Whiskey Class, savor fresh bites from Local Tide*, and shop Filson's impressive heritage collection (20% of sales from the night also go to Puget Soundkeeper!).Join us at the Filson Flagship for a night dedicated to preserving the waters of the Puget Sound.
*Local Tide is a new northwest seafood eatery. We believe the Pacific Northwest has good everything. Air, water, mountains, people—and food. Our coastline puts us on the map, quite literally, for seafood that's too good to miss. We put it on your plate. Local Tide serves up a new take on the classics, plus a few surprises on our seasonal list. Everything is as sustainable as we can make it because food that's been properly cared for just tastes best. Come visit our storefront in Fremont, opening early spring.