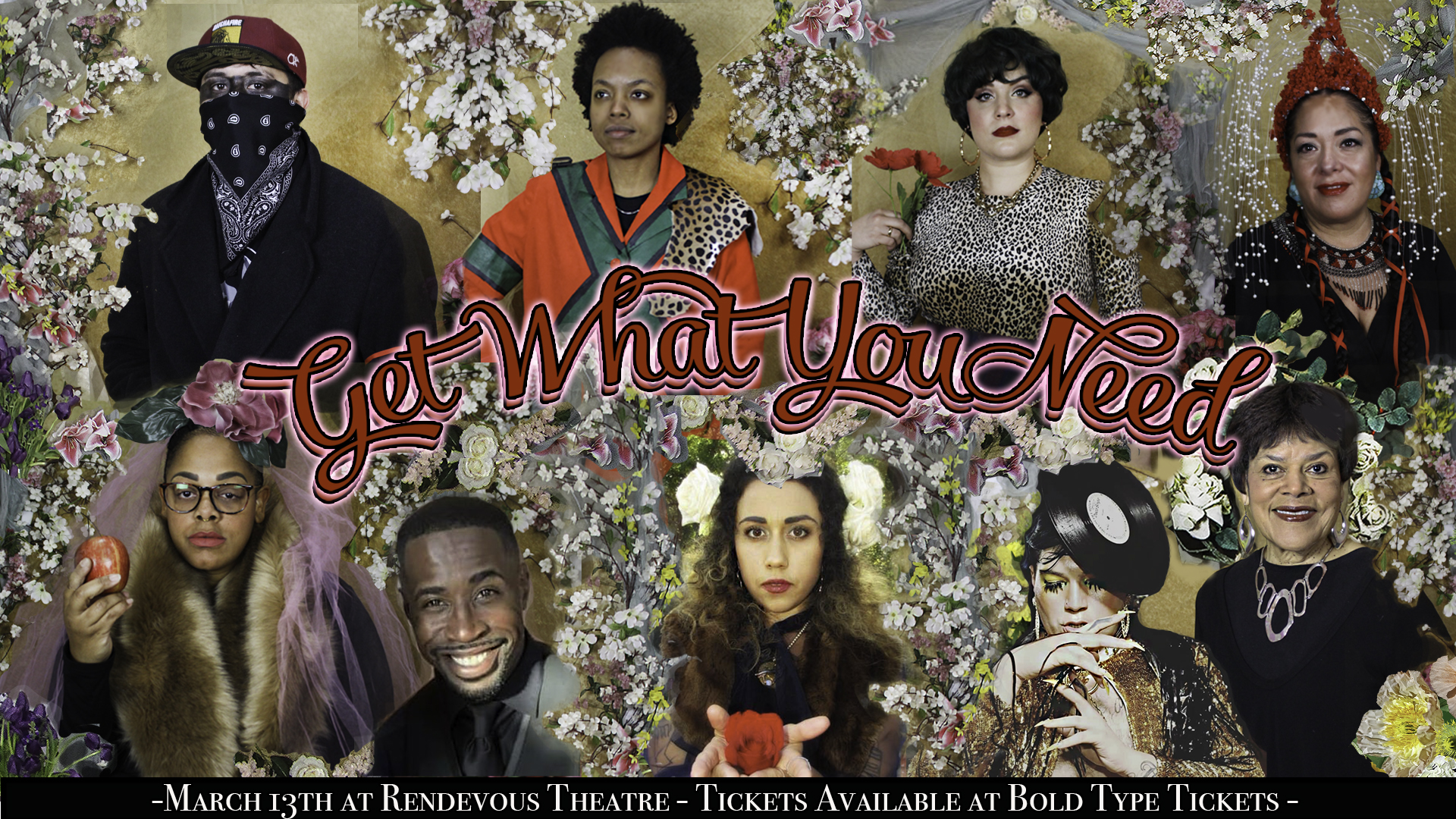 Caela Bailey & Circus Tramp Productions Presents
Get What You Need


... Plus Special Guests
6:30pm Doors | 7:00pm Show | 9:30pm Grotto Afterparty
Join producer Caela Bailey and local multidisciplinary artists, healers, and musicians for a night to find whatever it is you need. With a focus on healing through community expansion and partying with a purpose, Get What You Need is a completely one-of-a-kind evening of catharsis, connection, and inspiration. Through creativity and art we challenge how we can do better. Better for ourselves, better for each other, and better for the world. While we can't always get what we want… at this show, you are sure to get What You Need!
The evening will be presented in 2 parts:
Get What You Need - The Service will be presented in the historic Jewelbox Theatre at the Rendezvous from 7pm-9pm. Featuring performances by Caela Bailey, DeAunte Damper, Adra Boo, The Echo-Hawks, Taqueet$, Awilda Verdejo, Andrew Jay, The Opulent Witch and more surprise guests.

Get What You Need - The After Party: Fancy as Fuck Crunk Night No Fights will lead you downstairs to the Grotto for Caela's official birthday party from 9:30pm-1:30am.
"A Caela Bailey production is a big production. Not only does Bailey have one of those voices that sounds like a river of gold pouring up from the soles of her feet, she's all about making gorgeous art that's fun, funny and earnestly enjoyable." - City Arts Magazine.
"Caela Bailey is a force to be reckoned with" - Seattle Peach
"Caela has soaring vocals and a no-holds-bar sense of humor" - The PT Leader