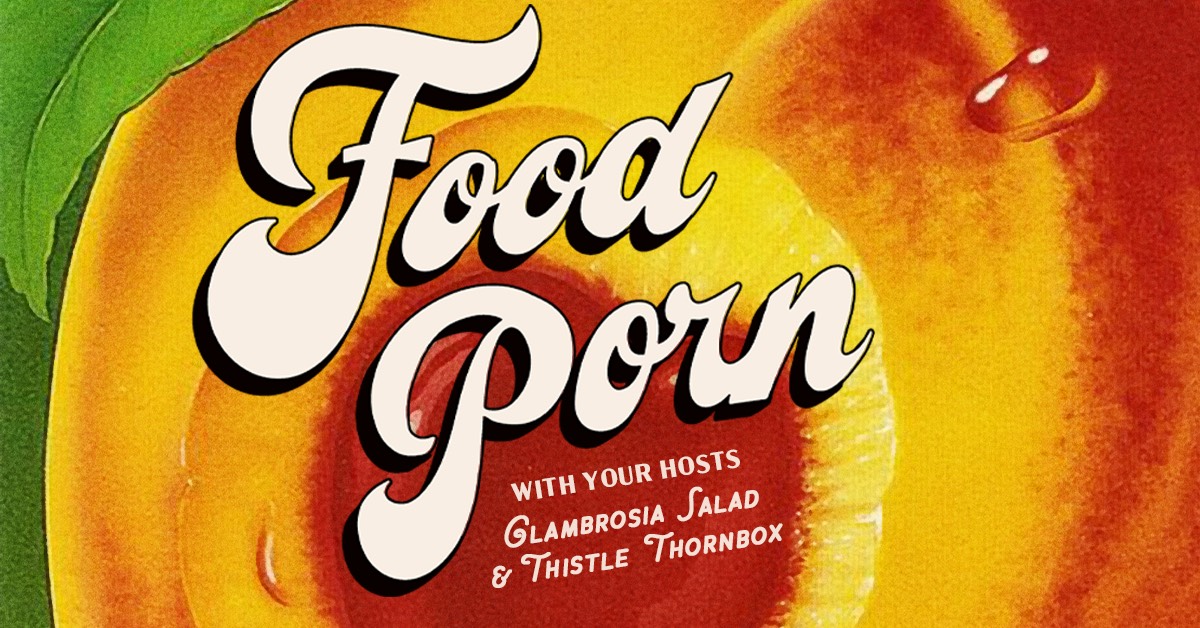 Food P*RN: A Sticky Variety Show
A sticky-sweet draglesque dish!
Join your hosts Thistle Thornbox and Glambrosia Salad on their never-ending quest to satisfy all your kookiest culinary cravings! Thistle & Glam are setting the table for a night full of drag & burlesque food fantasy, and they just can't wait to fill you up.
Featuring hot dish performances by:
🍑 Anya Knees 🍑
🍼 Bibimbaby 🍼
🥒 Ex Novia 🥒
🍯 Hunny Bee 🍯
🥧 Mercury Divine 🥧
🍆 Smokey Brown the Slutty Clown 🍆
Thrills, spills, and strange mouth feels that will leave you asking for seconds- or at least for a wet nap. Bring your appetite & your doggy bag- you won't want to miss a morsel!
Doors at 7pm, Show at 8PM
——————————-
Timbre Room
1809 Minor Ave.
Seattle, WA
http://kremwerk.com/
21+
——————————-
Timbre Room does not tolerate bigotry, sexism, homophobia, transphobia, racism, misogyny, ableism, or any discriminatory actions. Security is strictly enforcing these rules, and those who do not abide by these rules will be told to leave.
Timbre Room is ADA accessible with a ramp to the front door/bar area, and access to the back door/dance area through the patio area, and 2 accessible gender-neutral restrooms available. If you have any questions about the safety or accessibility of this venue, please email info@timbreroom.com