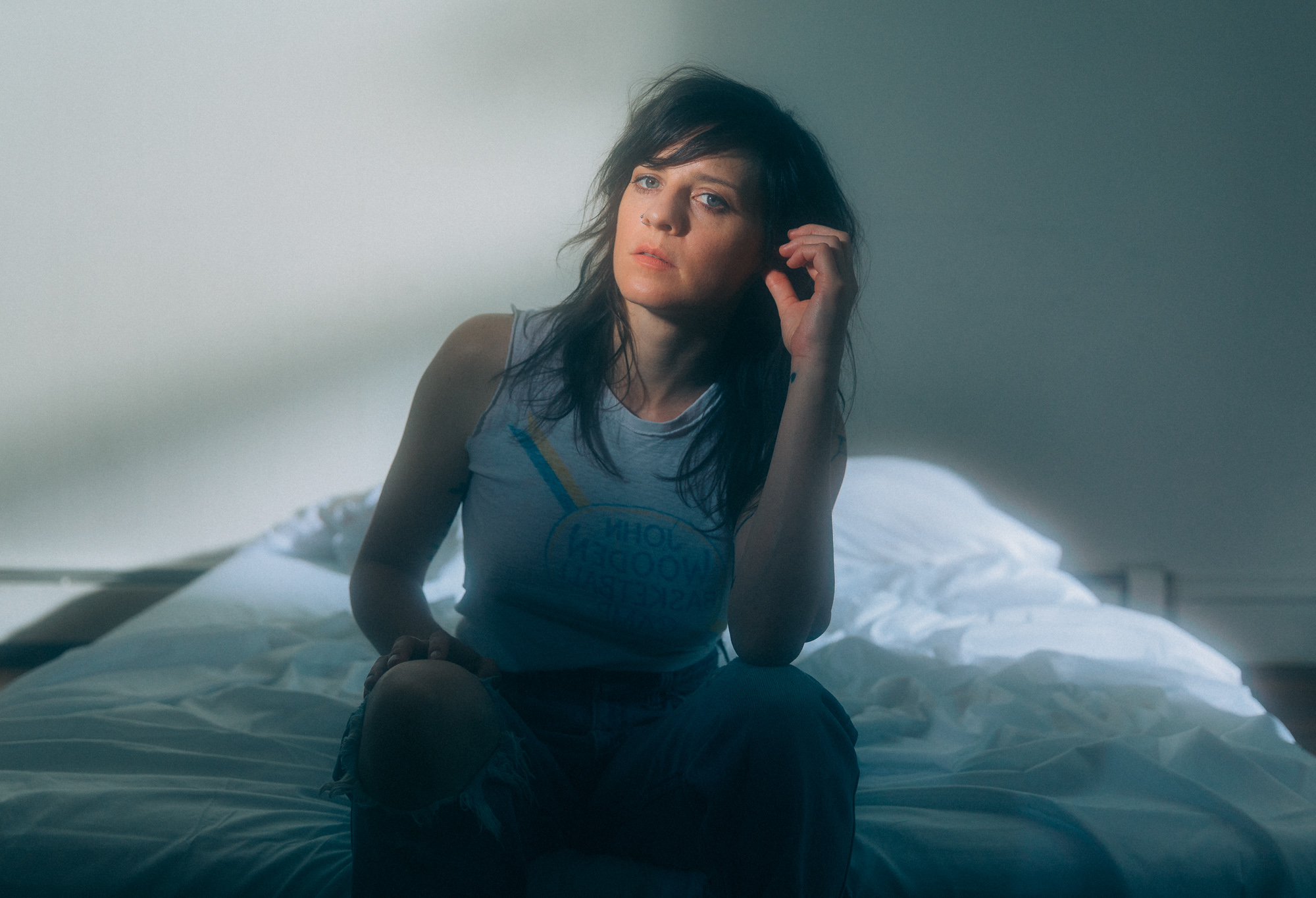 The Still Tide with Hi Crime
We are SO excited to welcome The Still Tide back to the ebbs of the PNW! Tickets on sale this Friday.
Anna Morsett has never been in one place for too long. Whether traveling in her mind or in actual transit, she has always been searching for the steadiness that her band name implies: The Still Tide.
While Morsett's project has gone through several iterations, hometowns and releases the one constant has always been her honest, intentional and luminous brand of indie rock. Influenced as much by growing up in the Pacific Northwest as by her experiences traveling the globe as a guitar tech for artists such as The Tallest Man on Earth and Kaki King, The Still Tide is Morsett's true and heartfelt landing place for her confessional lyrics and intricate guitar work.
With the use of alternate tunings, uncommon capos and a sea of reverb as the signature underpinning for her dynamic voice, Morsett has carved out a space that seems as much for herself as it is for us. "Writing and playing music has always made me feel like I belonged to something other, something beyond myself. It always had the answer before I could think of the question and settled me in the world, made sense of it, of myself. I feel like I'm still making music for my own heart just as much as I am for the hearts of others, hoping they might be carried by it as much as I've been".
From her early days of playing deserted open mics in Portland to years spent singing along with the echoes of stairwells and bathrooms of converted factory buildings in Brooklyn, Morsett has indeed been carried by music, much of it her own. Having sung her songs from west to east, over to Europe and back again, she has come a long way from those youthful beginnings. Whether playing out now with the full band or soulfully on her own, Morsett's engaging live performances are evidence of miles traveled and of the seasoned musician she's become along the way.
Both magnetic frontwoman and self-described introspective loner, Morsett is often caught somewhere between facing outward and turning inward. This duality is a crucial piece of her aptly named new EP Between Skies. Equal parts love and loss, opportunity and closed doors, the album creates a fitting foundation for the peaks and troughs of what it means to be human. Soaring synths, fragile guitars and driving bass provide the canvas for an artist breaking in a new brush and serves as territory for Morsett's interior and exterior lives to merge. "I love the quiet world of songwriting, the intimate place these songs spring from in my private life, but I also really love to move and dance. In many ways this EP is an attempt to bridge those two worlds; to retain the tenderness while also making us sway".
The seven song collection is her first for mod y vi Records (the label responsible for releasing two of Nathaniel Rateliff's critically acclaimed folk albums) and was produced by Morsett and long time collaborator Joe Richmond. A major step forward both sonically and artistically Between Skies was mixed by Brian Joseph (Bon Iver, Sufjan Stevens) and reflects the project's growth and journey. "I feel like Between Skies is more cohesive than our previous releases. Some of these songs seem to lyrically push and pull towards one another. There are delicate threads strung between these songs and around themes of perspective: what we carry, how we carry and see ourselves and how all of it affects us and our ability to love."
With a schedule that includes a North American tour supporting Charlie Cunningham and several headlining shows ahead of the Between Skies release date, the smooth waters that Morsett has always sought still seem to be in the distance. But as she sings on "Change of Address", the first single from the new EP, she is looking forward to the road ahead, ever aware of the inevitability of change and the blind curves that come with being an artist.
"Change your address and leave the past behind / pack up your things and open your eyes. Who you are now is not who you were then / where you belong is not where you've been."
Website www.thestilltide.com
Facebook www.facebook.com/thestilltide
Twitter www.twitter.com/thestilltide
Instagram: www.instagram.com/thestilltide
Spotify https://spoti.fi/2HbdOUw
YouTube http://bit.ly/2UEQ036