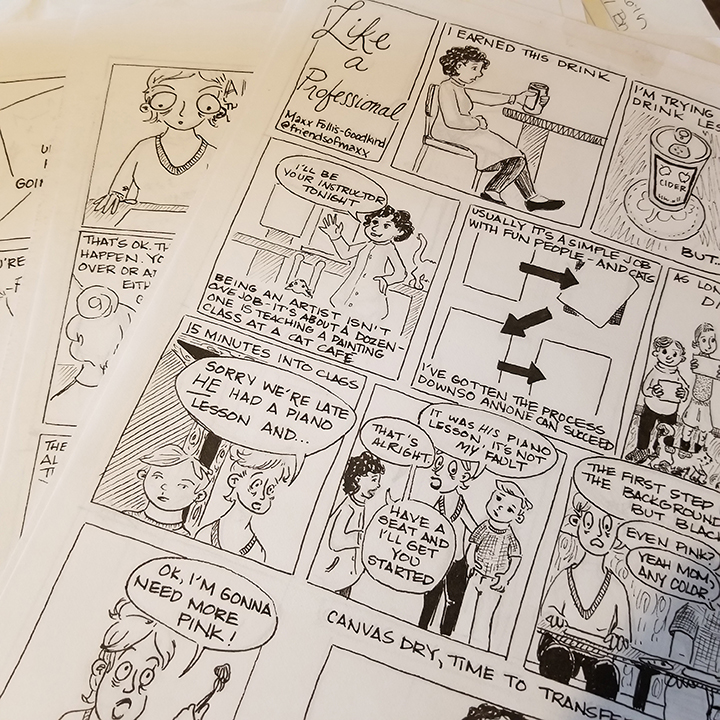 Comics Workshop - Plan to Succeed
Comics Workshop - Plan to Succeed
Instructor - Maxx Follis-Goodkind
Class description:
Don't get stuck on your next comic project, learn how planning and following steps can help you create a comic and work out problems before you start drawing.
You'll need something to draw with and something to draw on. You may want something to take notes on as well.
Goal: Review the steps to creating a comic and apply them to a quick 3 panel comic
This class will happen over Zoom. Students will be able to see the instructor and what the instructor is working on. Video and audio is optional for students, but encouraged. You will get a link to the class meeting and any handouts or prep by the day before. Start time is set, but end time is approximate.
Classes are limited to 15 students to provide each attendee with feedback and attention. You can contact info@pushpullseattle.com for questions about student discounts and private class bookings.