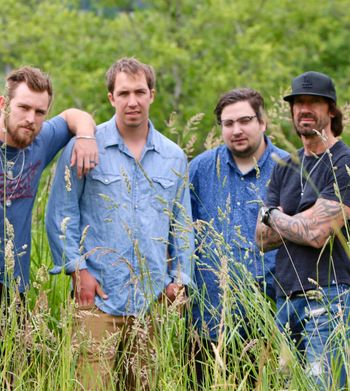 Olson Bros. Band - Music at the Farm
General Admission - Siren Club Member (includes a glass of wine)
more info
Ticket admits one person and includes a glass of Siren Song wine.
General Admission - Non Siren Club Member (includes a glass of wine)
more info
Ticket admits one person and includes a glass of Siren Song wine.
Join us this summer for our Music at the Farm series - an updated version of our popular music program which is presented by Siren Song Farms. As always, we will showcase fabulous music genres and talent from the region including jazz, country, and pop.
Siren Song Farms features an open air amphitheater wich seats 1,000+ patrons on our lawn. Take in the breathtaking views of the Columbia River Valley and Siren Song Canyon.
A few things to know:
Lawn seating only. Be sure to bring a blanket or a stadium chair (low back).
You may bring a picnic basket. Food only, please. All beverages will be available from Siren Song Farms.
Children and dogs are welcome.
Children under 12 admitted free.
22 Acres of Beauty
Enliven your senses with the beauty of 10,000 lavender plants
Siren Song Farms is a unique destination offering visitors a variety of activities and opportunities to see how things grow. Our working farms feature 10,000 lavender plants (10 different varietals), 25 types of roses, 10 wine grape varietals in our vineyards, 5 unique olive types in our olive grove, a pumpkin patch, French chickens, Italian honey bees, and much more.
About the Artist
Olson Bros.
The Olson Bros Band burst onto the country music scene in 2013 winning a national songwriting contest the Texaco Country Showdown with their Pacific Northwest inspired song "Sunrise". The contest won them a trip to Nashville where they were introduced at the Grand Ole Opry. The band originated in Olympia, WA and is lead by singer/songwriters and brothers Luke and Isaac Olson. After nonstop gigging, putting out new music, and developing a strong following in the Northwest for the past 7 years, the band is coming off their hottest year yet in 2019 where they finished out the year with opening gigs for Dwight Yoakam at the Yakima Valley SunDome, Dylan Scott, Lonestar, and Phil Vassar. They also put out their 3rd studio album in 2019 called "Dancin' In Headlights" that had multiple tracks receive radio airplay including the title track and other songs on the record such as "If I Find You", the country rocker and fan favorite "60 Cent Pocket Man", and "Time To Let Go", which shows off the brothers harmonies and lyric writing.