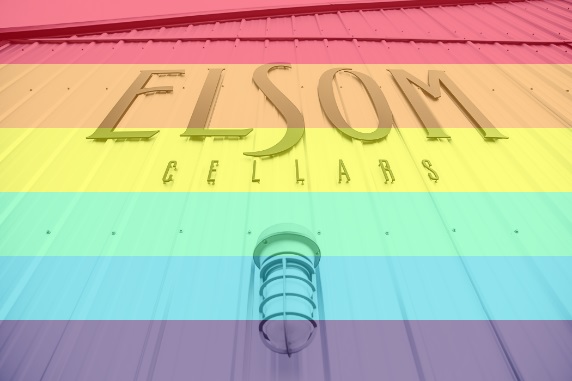 PRIDE Tea Dance at Elsom Cellars
Join us as we celebrate PRIDE on Sunday, June 27th! Doors open from 1 pm that afternoon until 5 pm that evening. Come when you want, and stay for as long as you'd like!
Your ticket includes a plate of Chef Mahogany Williams (The Pickled Chef NW) BBQ special (Vegetarian or Meat) and a glass of house-made Elsom sangria.
**For Every Glass Pour, Tasting, or Bottle Purchase - We Will Donate $1 to the GSBA Scholarship Fund!**
We will be jamming out to some '80s and 90's tunes on the outdoor patio and inside our large urban winery. Eat to your heart's content, and toast to the last weekend day of 2021 PRIDE over a glass of wine.
*Please note that current King County guidelines ask that guests wear their masks inside when moving about the winery, however, masks can be removed once seated. Masks are not required outside. We are currently limiting groups to 10 people barring any state-mandated changes or updates.