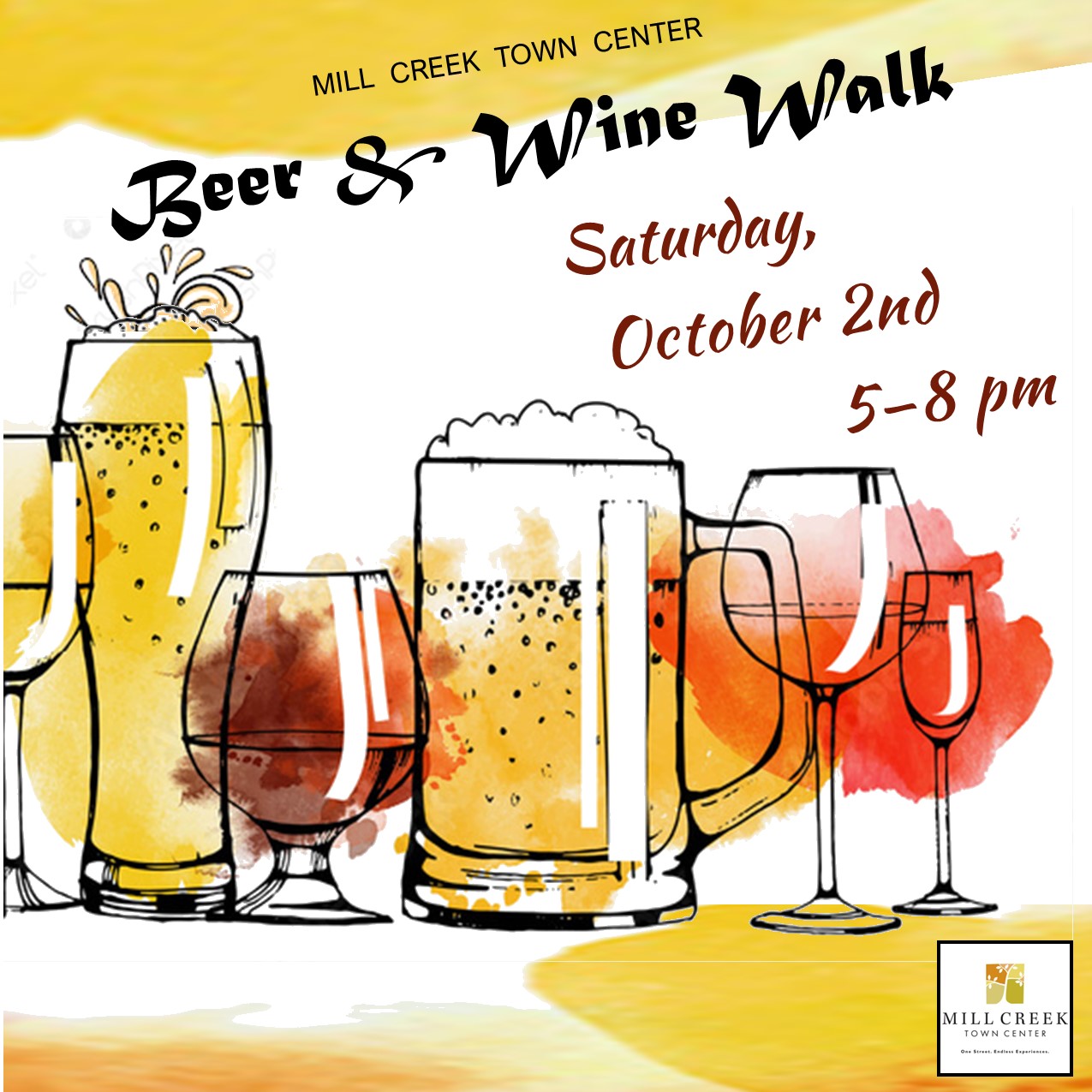 Mill Creek Town Center Fall Wine & Beer Walk 2021
Mill Creek Fall Wine & Beer Walk Gen Admission 5-8 pm
Mill Creek Town Center Fall Wine & Beer Walk 2021
Mill Creek Town Center
15121 Main Street
5:00 pm – 8:00 pm
Tickets $25.00 Advance / $35.00 Door

Featuring:
* Dahlman Cellars
* Cavelero Hill Cellars
* Michael Florentino Cellars
* DrumRoll Wines
* Genesis Imports
* Red Earth Wines
* Watermill Winery
* Rush Lattin Cellars
* Wandering Wolf Cellars
* McMenamins Anderson School Brewery
* Diamond Knot Brewery
* Pelican Brewing

Join us as we celebrate fall for a Wine Walk in the Mill Creek Town Center. Come enjoy tastings from local and imported wineries & breweries while you enjoy strolling down Main Street from 5-8pm on Sat. Oct. 2, 2021. Check-in outside Brooklyn Brother's Pizzeria at the Forum.