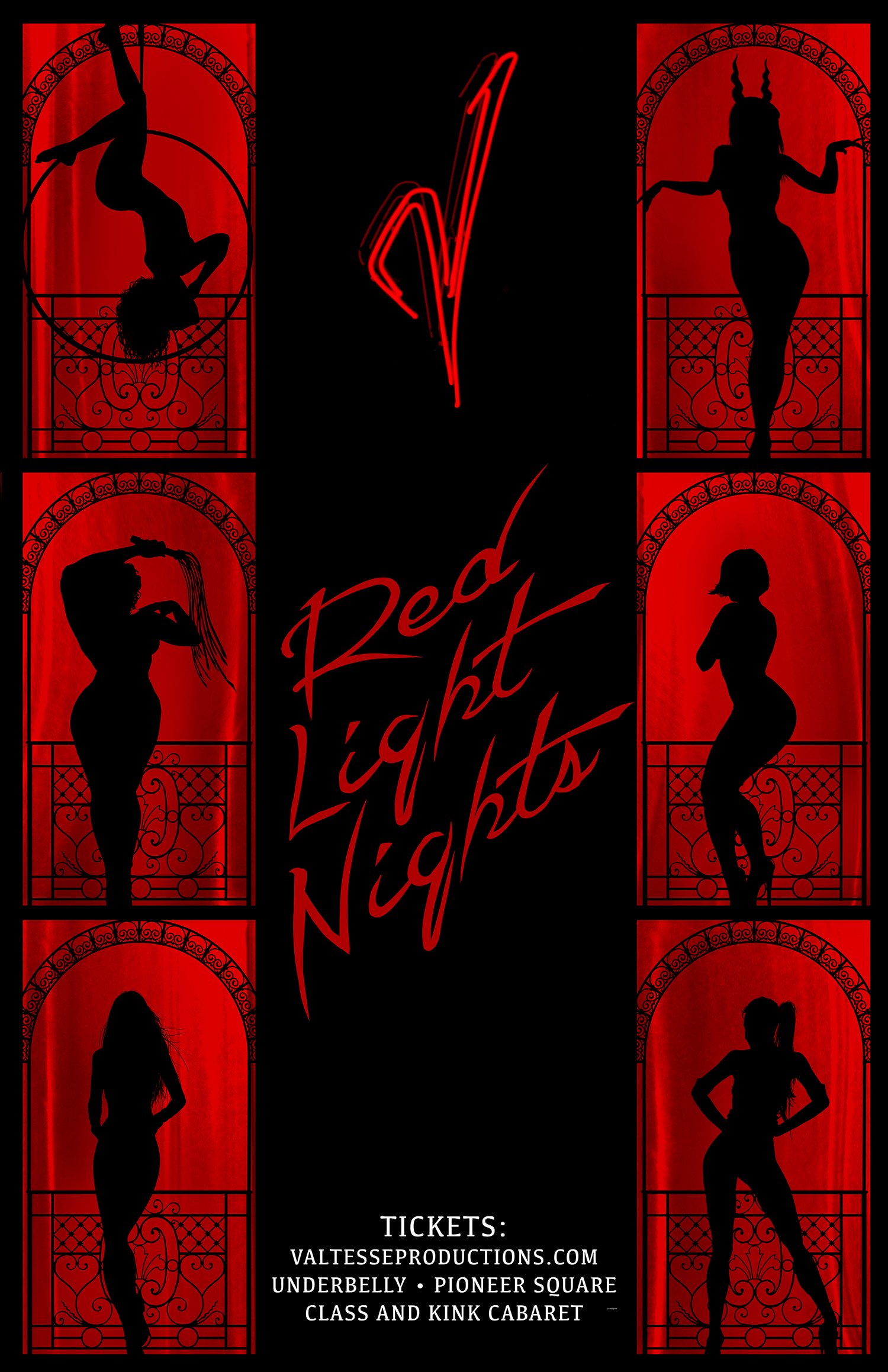 Red Light Night
See Valtesse up-close-and-personal in the original Red Light District of Seattle - Pioneer Square!
Enjoy an electrifying and evocative show along with specialty cocktails, as we continue the legacy of Seattle's historic working girls. Travel down into the Underbelly, located in Seattle's underground, and be emersed in the Valtesse world.
Chains, floggers, gags, bondage, and all our favorite types of play along with dance, innovative apparatus, glamour, and spectacle are sure to bring you an unforgettable night!
The seedy roots of the city are re-emerging, and THE RED LIGHT IS ON.
*** Proof of vaccination required for show entry
*Seating starts at 8:30pm.
*Red and black attire encouraged.
*Valtesse shows are a safe space for everyone. We have a zero-tolerance policy for harassment of any kind.
*Strobe lights will be used periodically during the performance.
*Tips will be accepted following the show via Venmo and cash. Thank you for supporting the arts!!