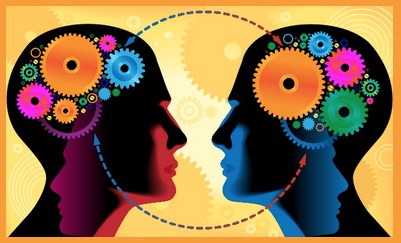 Max and Lover's Lair Present
Intimate Hypnosis - An Introduction
Wed, Dec 1, 2021 from 7pm - 10pm (Pacific)
Hypnosis is an amazing tool for intimacy and a powerful addition to your erotic repertoire. It can be used to enhance sensation, augment or restrict orgasm, bind someone without rope, sweeten an intimate encounter, or strengthen a D/S relationship.
Ultimately, it's about forging an intimate connection with your partner.
We all have experience with trance states. Have you ever been so engrossed in a book that you missed your bus stop? That's trance. Have you inadvertently put someone into a trance by brushing their hair, flogging them, or tying them up? Probably. Hypnosis helps you reliably return to that state any time you desire.
Hypnosis is fundamentally simple: it's using language and imagery to program the mind. We do this with each other - and for ourselves - all the time. Using our words with more deliberation and clearer consent makes all our interactions more productive and more satisfying.
Even if you don't pursue hypnosis, being more attentive to what you say and how you say it is beneficial everywhere. Learning a bit about hypnosis makes all your communication more crisp, deliberate, and effective.
******************************
* Workshop format
******************************
In this workshop we will explore the nature of hypnosis, so you'll have a sense of what's going on for the hypnotist and for the subject. We'll explore key concepts, and learn useful terms like trance, induction, suggestion, and trigger.
Max will do several demos, and his subjects will discuss and answer questions about their experience.
And then we'll talk about some fun things to do with hypnosis. Want to help someone become the perfect kitten? How about feeling like you're being singletailed with just a touch? Or perhaps you'd like to give someone the ability to make you aroused - or not aroused - with a word or gesture. The list of fun ways to use hypnosis is nearly endless.
Playing with hypnosis requires a keen understanding of consent. There are subtleties and considerations unique to this sort of play, and we'll spend some time discussing hypnosis risks and risk mitigation.
Max teaches a wide variety of hypnosis classes. This introduction provides a solid foundation for further learning.
******************************
* Who should attend?
******************************
No prior knowledge of hypnosis is assumed for this class - it's perfectly appropriate for beginners. If you've already done some hypnosis it's a great way to tune up your technique and find other ways to approach trance.
This workshop assumes no previous BDSM experience and is appropriate for all genders, all orientations, and for both tops / hypnotists and bottoms / subjects.
Playing with language is fun, powerful, and deeply satisfying. Join Max for an evening of exploration.
******************************
* Afterwards
******************************
Attendees will receive a handout full of principles, safety information, basic technique, and resources. Subsequent classes in the series will be explicitly oriented towards skill building and practice.
Max also offers private hypnosis sessions and private coaching as you build your skill as a hypnotist or subject. These sessions are completely customized to meet your needs and desires. Contact Max to discuss these offerings.
******************************
* Cancellation / refund policy
******************************
If you cancel your registration up to 2 hours before the event you will receive a full refund.
If we cancel the event you will receive a 100% refund, to include ticketing fees.
******************************
* COVID protocols
******************************
We are navigating the current CDC guidelines and our own sense of safety and reasonableness. The protocol for this event is based on our own research and risk assessment; we encourage you to do the same before you purchase your ticket. If you'd like to attend, please follow these protocols:
Attendees must be fully vaccinated as of the event date. That means 2 weeks after the final dose of your series (1 for J&J, 2 for Pfizer or Moderna).
You will be asked to provide a proof of vaccination as you enter. If you prefer, you can email Max a copy of your vaccine card ahead of time. In the interest of privacy, I'll delete the card after I've confirmed your vaccination status.
Masks will not be required. You may, of course, wear a mask if you wish.
Please do not attend if you are exhibiting COVID symptoms or you are exposed to someone who has tested positive in the 14 days before the event.
Thank you for helping to keep us all safe.
******************************
* About Max
******************************
Max has been active in Seattle's kink community since 1992 and has been teaching bondage, BDSM, and polyamory workshops since 1999.
While he is proficient with a wide range of BDSM skills, Max especially enjoys the intimacy of rope bondage and the intensity of the singletail. Max projects a gentle, dominant energy, and all of his relationships - and most of his scenes - include a substantial D/S component.
Max's love of teaching shines through his workshops, and his love for people informs his personal encounters.