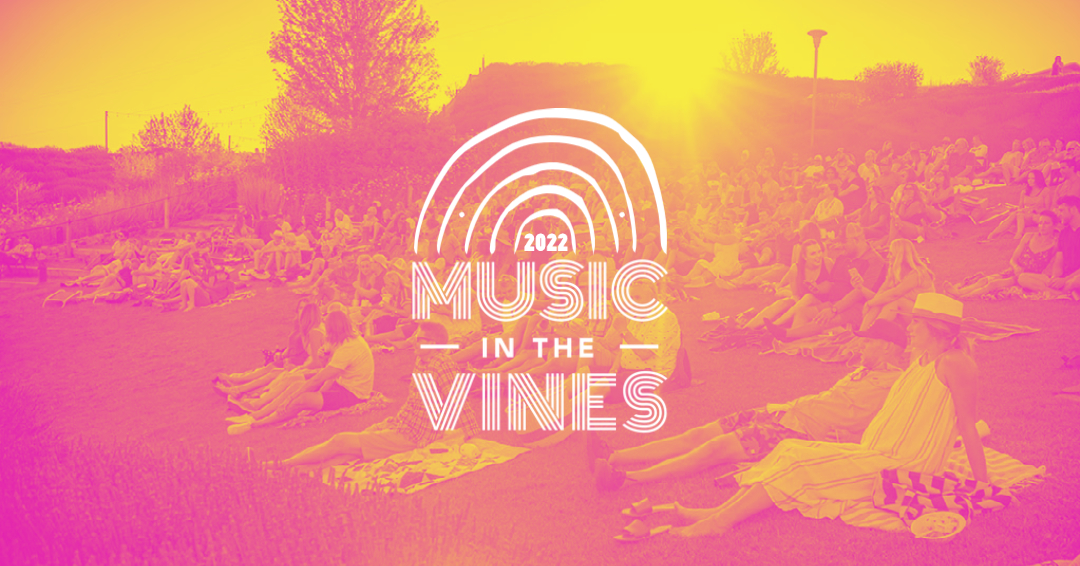 Music in the Vines: Season Tickets 2022 **SEASON TICKETS SOLD OUT**
INDIVIDUAL TICKETS STILL AVAILABLE
21+ (no kids)
No outside alcohol
No dogs
Tickets are non-refundable
Rain or shine
Support our local food vendors onsite!
All guests required to adhere to current COVID-19 guidelines
Doors at 5pm, Music at 7pm
**SEASON TICKETS SOLD OUT — INDIVIDUAL TICKETS STILL AVAILABLE**
JUNE 10 - KAT WRIGHT
Kat Wright, whose voice is both sultry and dynamic, delicate yet powerful; gritty but highly emotive and nuanced, has been described as "a young Bonnie Raitt meets Amy Winehouse". Add to that voice enough stage presence to tame lions, and the combination of feline femininity proves immediately enchanting. There's soul flowing in and out of her rock 'n' roll with a serpentine seduction. Some of soul music's sweet, grand dames belt, shout, seethe, and succumb, while Wright sings gently like a heartache's apology. It's funky in spots and beautiful all over. And it hurts a little … like it should. PURCHASE TICKETS HERE.
JUNE 24 - JOHNNY FRANCO
Johnny Franco is a Brazilian rock n' roll marauder who now resides in Portland, and who crafts inventive spaghetti western/folk-rock stompers. Armed with propulsive, spindly guitars, Dylanesque vocals, and adventurous vibes, Franco recently signed to label Blanket Fort. "A sly blender of old-school country & western and modern Americana, "Treated Like Grass" thrives on its rollicking rhythms and catchy, twangy melodies" - Impose Magazine PURCHASE TICKETS HERE.
JULY 15 - THE PAZIFIC
The Pazific (pronounced just like the Pacific Ocean) creates tropical movement music with a latin psychedelic twist for people looking to feel so free they can't help but let loose. When our music comes on you'll be dancing before you know it, transported to a place of joy where you can connect with those around you. The 8-piece band is led by Seattle-based duo Alex and Jefferson Rose. Much of their music is influenced by Alex's Mexican heritage and California upbringing, and Jefferson's time living and making music in Latin America and Spain. PURCHASE TICKETS HERE.
JULY 29 - BOOT JUICE
A band that refuses to be locked into a single genre, Boot Juice finds a sense of freedom in their ability to float from bluesy rock'n'roll to progressive bluegrass and back. Inspired by the soulful harmonies of Creedence Clearwater Revival, Boot Juice curates a sound that is uniquely their own, resulting in a layered and dynamic live performance. The 7-piece band features electric and acoustic guitars, three vocalists, bass, drums, trumpet and alto saxophone. The band has its heart in Americana songwriting, with a high energy rock delivery that gets crowds moving. Boot Juice has continued to produce new, interesting music that is hard to put a label on. It's been called a lot of things: Rock, Bluegrass, Blues, Folk, and Country. PURCHASE TICKETS HERE.