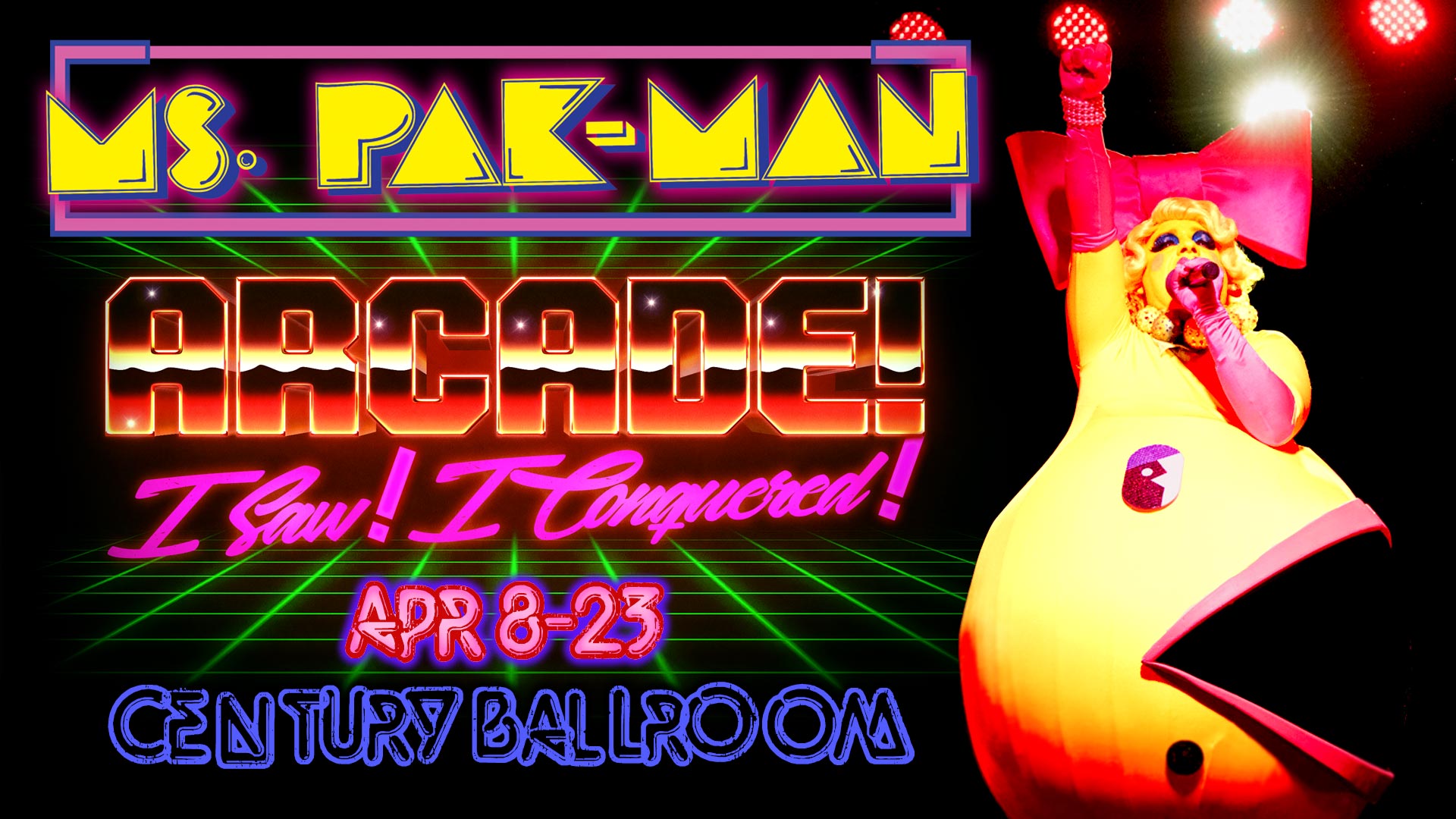 Ms. Pak-Man: Arcade! I Saw! I Conquered!
Fri, Apr 8 at 8pm
21+
Proof of Vaccination Required
Ms. Pak-Man is back! And this time she's better than ever! Why? Because her new show - "Ms. Pak-Man: Arcade! I Saw! I Conquered" is a showcase of her greatest hits from the past 7 years! It's not often that Ms. Pak-Man revisits her old material, so this is a rare opportunity to witness some of her tasteless and inappropriate high scores, along with some brand new songs and stories that are destined to become greatest hits of the future.
This cabaret theatre experience is a hilarious night of comedy, confessions, camp and quarters. She sings! She dances! She drinks! She might black out! There's a chance she won't remember the show, but you will!
Starring Scott Shoemaker as the loveable train-wreck Ms. Pak-Man. Also featuring Erin Stewart and Amalia Larson as the fabulous Ghostettes. Conceived and directed by Freddy Molitch!
Grab your quarters and we'll see you in the maze!