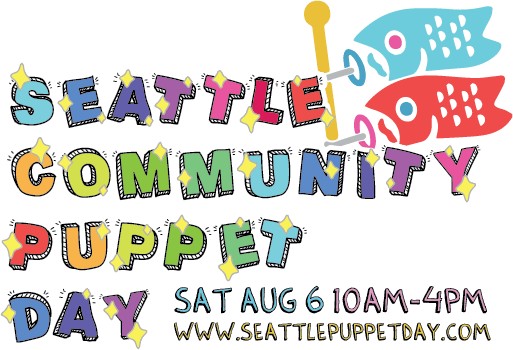 Seattle Community Puppet Day Presents
Pegasus and the Stories of the Star (FREE)


by Pegasus Puppet Theatre
Sat, Aug 6, 2022 at 3pm (Pacific)
"Pegasus and the Stories of the Star" - Pegasus Puppet Theatre
Space is full of Stars. But how did those stars get their names? Watch Roman and Greek myths come to life and illuminate the stories behind the constellations, such as Hercules, Andromeda and Perseus, Artemis and Orion, Bellerophon and the Chimera, and many others. This production is a non-stop romp of mythic proportion and is perfect for k-5 audiences. Cheer for hero and titan alike!
Performance type: Mixed Styles
About Pegasus Puppet Theatre
Wolf and Zuzu Alexander are a brother and sister duo and third-generation puppeteers. They are the grandchildren of the founders of the internationally renowned Tears of Joy Theatre (1971-2019). Wolf and Zuzu are continuing the legacy of bringing the magic of storytelling through puppetry to children across the Pacific Northwest.
Doors open at 2:30 pm. Funding provided by the Neighborhood Matching Fund from the Seattle Department of
Neighborhoods.
Seattle Community Puppet Day is dedicated to protecting the health and safety of our attendees. We have adopted the following policies to ensure everyone's safety: Masks are required inside the venue at all times by all event attendees and staff, except when actively eating or drinking where permissible. Any attendee or event ticket holder who does not comply with any COVID-related health protocol may be asked to leave the event without a refund. We appreciate your cooperation.