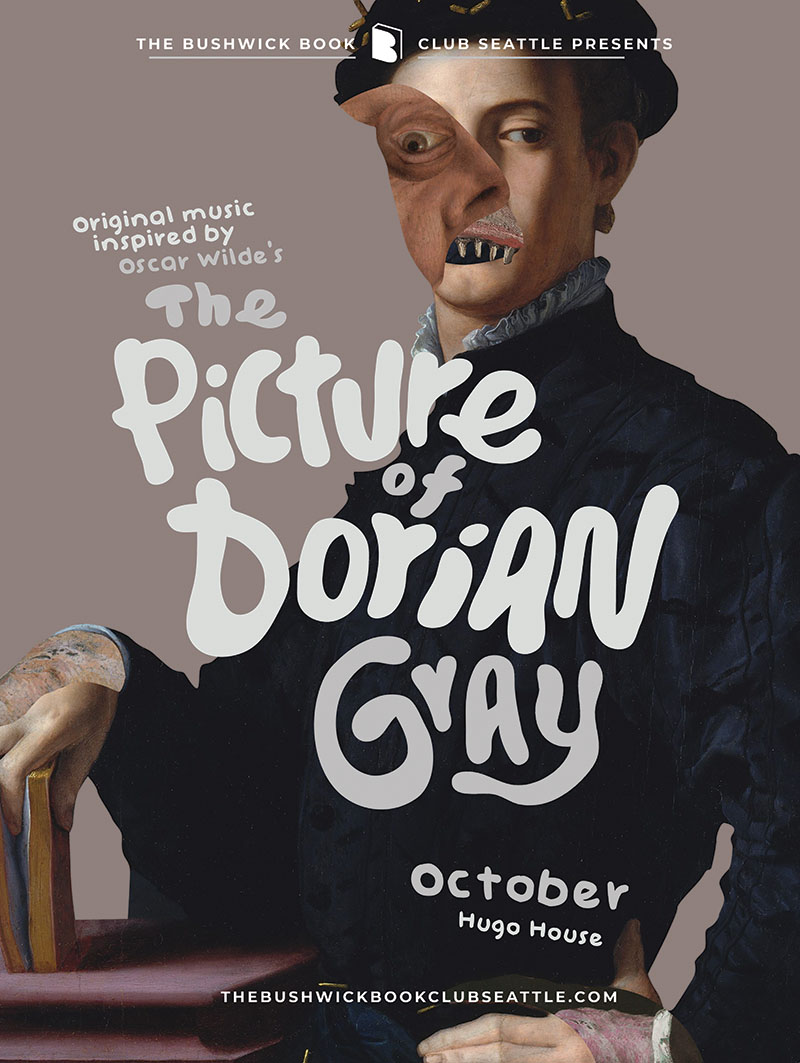 Original Music Inspired by Oscar Wildes's The Picture of Dorian Gray
Sat, Oct 15, 2022 at 7:30pm
Tickets still available at the door!!!
October 15⎮ 7:30pm
The Bushwick Book Club Seattle presents
Original Music Inspired by Oscar Wildes's The Picture of Dorian Gray
(All Ticket purchases are for both in-person and Livestreamed tickets. Links for live stream will be sent out prior to event start time)
Not content with a painted portrait, Dorian decides to hold onto his youthful beauty at all costs—even if it means selling his soul. What's the worst that could happen? Wildly controversial upon publication, The Picture of Dorian Gray is now a revered classic of Gothic literature.
"The saying "be careful what you wish for" has arguably never been more apt in literature than it is in this classic novel." —The Guardian
Heads up: The Picture of Dorian Gray is out to give you the creeps—be prepared for death, drugs, nasty behavior, and a suicide.
Lineup: Christiana Crabbe, Kaley Lane Eaton, Nick Foster, Intisaar, Arthur James, Drea Marilyn, Evan J. Peterson, Matt Price, and Aaron Starkey
Check it out: SPL