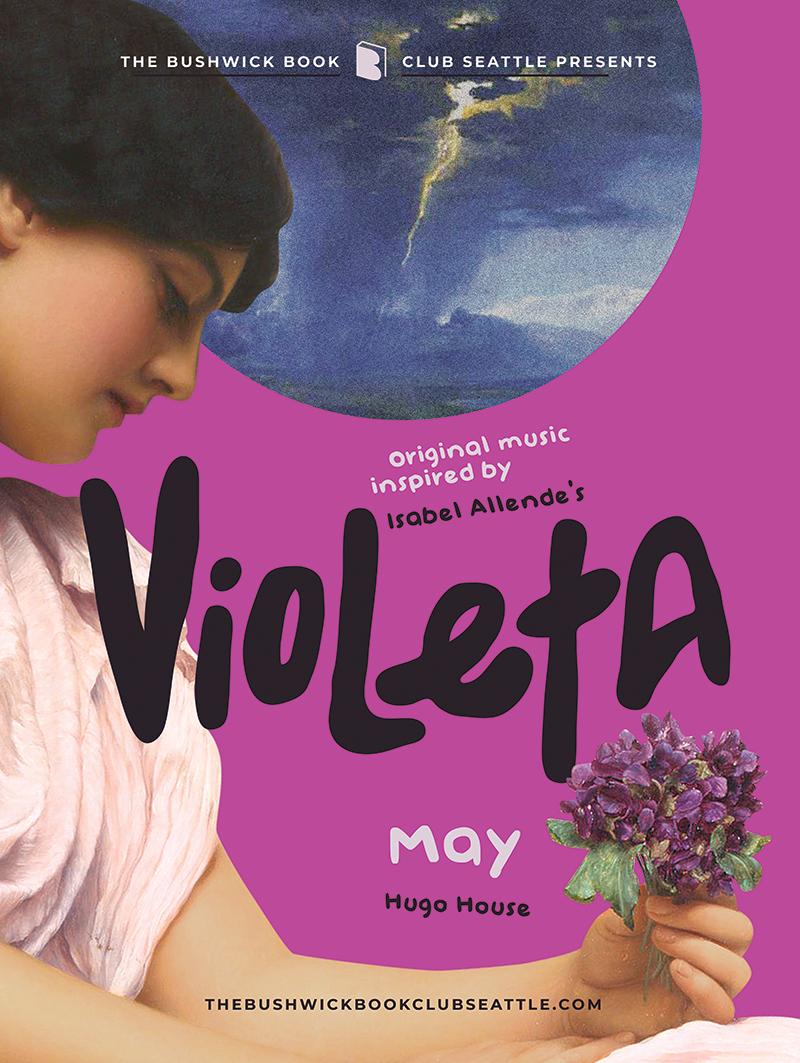 Original Music Inspired by Isabel Allende's Violeta
Sat, May 13, 2023 at 7:30pm
General Admission
more info
First come first served seating. Special seating held for Bushwick/Town Hall/Hugo House members.
Bushwick/Town Hall/Hugo House members
May 13 ⎮ 7:30pm
The Bushwick Book Club Seattle presents
Original Music Inspired by Isabel Allende's Violeta
Tickets Available Soon
What would it be like to have your life marked by not one but two pandemics? Meet Violeta, born in 1920 near the end of the Spanish flu's rampage, who will live through the extraordinary march of history leading to the coronavirus pandemic. Told through letters, Violeta is a family epic from a master of the form.
"Violeta is full of life, a great sweeping story like a river in spate." —The Scotsman
Heads up: Across its 100-year narrative, Violeta covers a lot of ground—large-scale dangers like disease, death, and natural disasters, along with personal perils like sexual assault and bullying.
Check it out: SPL
Lineup: TBD