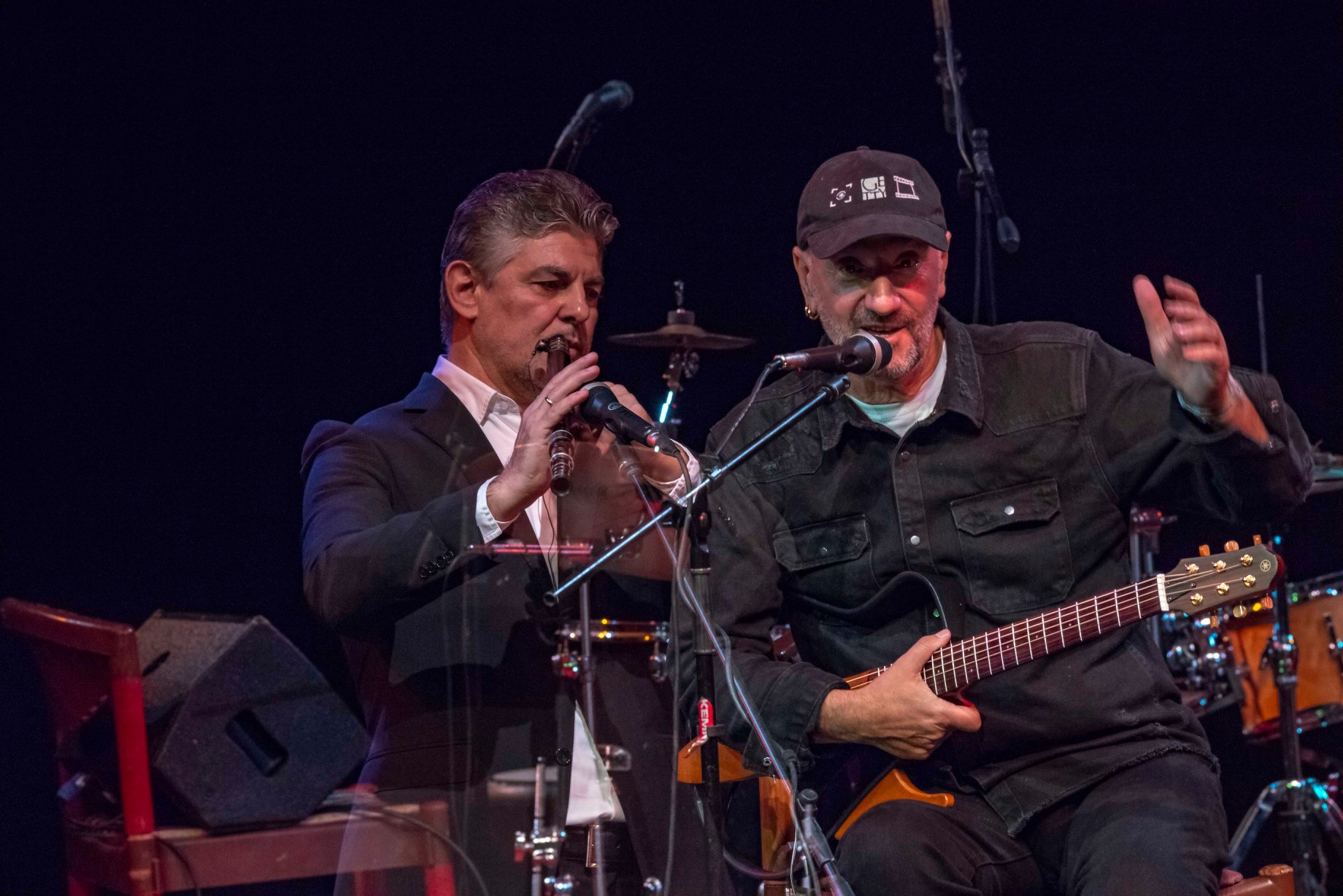 Theodosii Spassov & Vlatko Stefanovski
Fri, Nov 4, 2022 at 7:30pm
Two world renown virtuosos Theodosii Spassov and Vlatko Stefanovski in concert whose mastery of their own traditional music of the Balkans is embroidered with jazz to create a unique East meets West soundscape of guitar and Bulgarian flute.

Vlatko Stefanovski began playing guitar in his native Macedonia at age 13. He formed one of the most important bands in former Yugoslavia "Leb i Sol" which produced 14 albums and toured internationally. Since the mid 90's Stefanovski plays and records with top artists around the world including Tommy Emmanuel, Stochela Rosenberg, Gibonni, Jan Akkerman, Stefan Milenkovic, Kudsi Erguner, Bojan Z, Manu Katche and Toni Levin. His recent work includes music for films, theater and ballet.

Theodosii Spassov is the top artist on kaval, the 8-holed wooden shepherd's flute from his native Bulgaria. He developed his unique style by synthesizing folklore with jazz, fusion and classical music. "Newsweek" recognized him as one of the most talented musicians in the "Best of the East" article in April 1995, "Spassov has actually invented a new musical genre." For over 20 years Spassov has toured internationally with artists including Dave Liebman, Andy Sheppard, Yldiz Ibrahimova, Ennio Morricone, Jamey Haddad, Albert Mangelsdorff, Mark Johnson, Ivo Papazov and Kazumi Watanabe. He was member of the Riverdance Company between 1998-2012. In Bulgaria, he recorded with Sofia Women's Radio Choir which received a GRAMMY award. Spassov has composed numerous film scores, and themes for films by Italian composers Carlos Siliotto and Ennio Morricone. He is officially designated a UNESCO Artist for Peace in recognition of his "talent, his innovation in creating a unique music style and his virtuoso performance, his commitment to raise public awareness about music as a force to enhance dialogue among people, cultures and communities, as well as his profound commitment to the ideals and aims of the Organization."