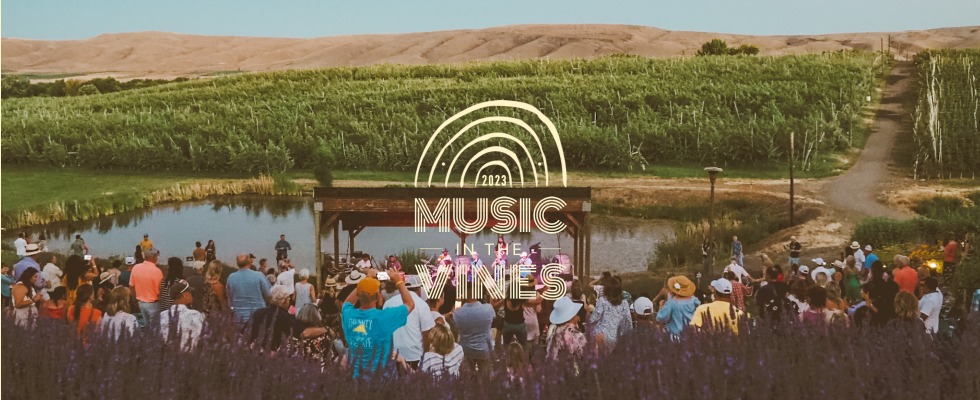 Music in the Vines: Season Tickets 2023
Fri, Jun 9 at 7pm - Fri, Jul 28 at 11pm
21+ (no kids)
No outside alcohol
No dogs
Tickets are non-refundable
Rain or shine
Support our local food vendors onsite!
Doors at 5pm; Music at 7pm
IF YOU REQUIRE WHEELCHAIR ACCESS, EMAIL VIA@GILBERTCELLARS.COM
Season Pass - General Public
JUNE 9 - KATE DINSMORE
Kate Dinsmore is a singer-songwriter based in Seattle, WA. A dynamic performer and vocalist, Dinsmore brings her songs to the stage with an undeniable presence. Her music is powerful and emotional, with influences ranging from Jazz to Rock to Americana. Dinsmore's performances quickly gained a following in Seattle, allowing her to open for notable artists such as Pat Benatar, Colin Hay and the Dip. Her voice is at one triumphant and intimate. The perfect soundtrack to dropping off the last of your ex's stuff and driving off into the sunset. PURCHASE TICKETS HERE!
JUNE 23 - ALANNA ROYALE
Alanna Royale makes classic-minded R&B and soul music for the modern age. It's a sound rooted in big melodies, blasts of brass, percussive punch, and old-school grooves, with songs that shine a light not only on frontwoman Alanna Quinn-Broadus' larger-than-life voice, but her songwriting chops, too. PURCHASE TICKETS HERE!
JULY 14 - THE RT's
Brooklyn-based five-piece The RT's are known for their eclectic take on rock n' roll, which mixes punk rock energy, horn drenched soul & precise musicianship with a lighthearted but sincere delivery. It's a sound that has come sharply into focus on the band's latest release, The RT's. PURCHASE TICKETS HERE!
JULY 28 - TYLOR & THE TRAIN ROBBERS
Boise, Idaho based band Tylor & the Train Robbers, comprised of Tylor Ketchum, his brothers Jason and Tommy Bushman and his father-in-law Johnny "Shoes" Pisano deliver a perfect, lyric-driven blend of Roots Country and modern Americana music. Paired with their unrelenting dedication to the road, they have earned the reputation of hardworking professionals whose live shows highlight the connectedness that they've acquired not only from years of playing together, but also from the family bond that they all share. PURCHASE TICKETS HERE!
Your season pass to Music in the Vines will give you one ticket to each of the four shows this summer. If you aren't able to make it to one of the shows, feel free to give your ticket to someone that can!