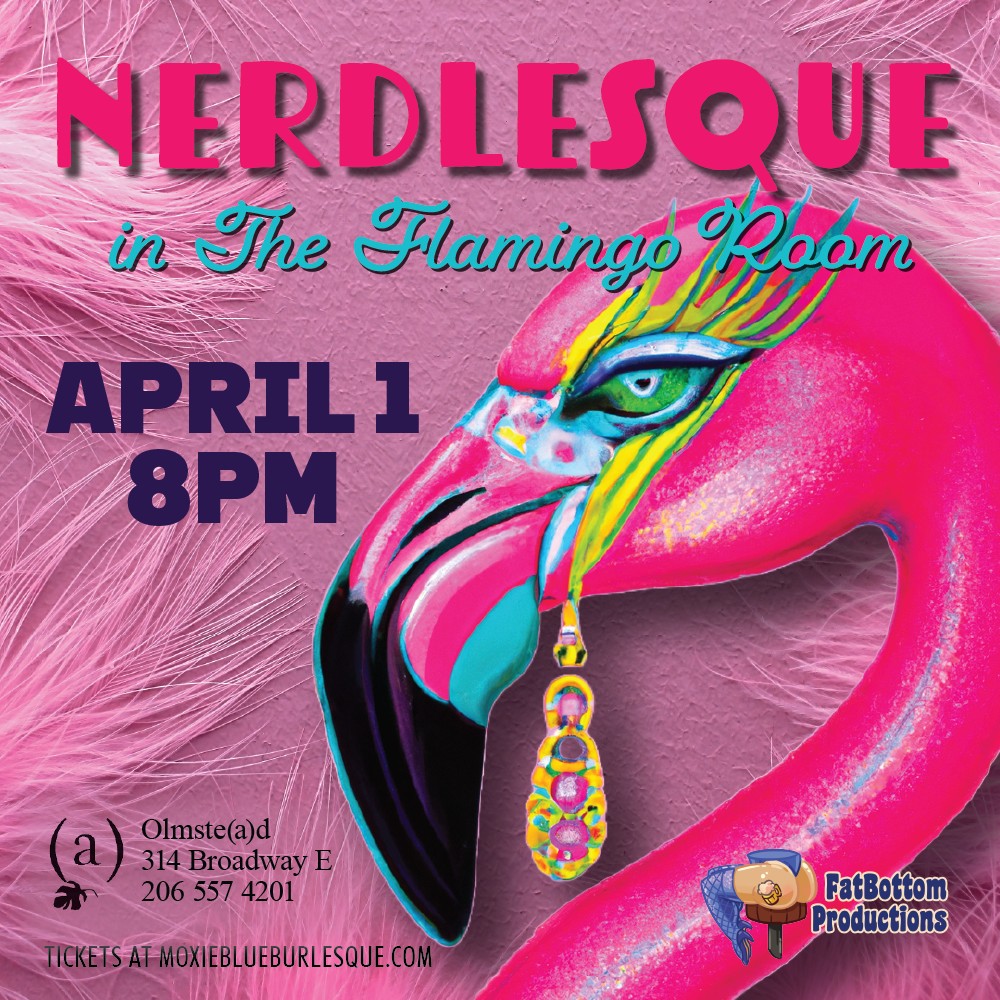 Nerdlesque in the Flamingo Room
Welcome to the April Fool's edition of Burlesque in the Flamingo Room. Come join Fat Bottom Productions as we explore burlesque through a nerd lens — you might see a hobbit, or a Bob's Burger tribute, maybe a little something from the Star Wars canon ... all paying tribute to what they love. This is an intimate space, with performers up close and not too personal (consent is mandatory!).
Doors open at 8:00pm. The show starts at 9:00pm.
Main floor seats are sold by table, with upper-level tables and open bar seating available. Seats not claimed by 9:15pm may be sold to stand-by patrons.
Come early and enjoy the fabulous food or relax with a signature cocktail as our performers swirl around you.
If you have a large group or you're celebrating something, contact moxieblueburlesque@gmail for arrangements.
Note: Never buy tickets from someone that you do not know. Always buy through the producer or direct through Bold Type Tickets.