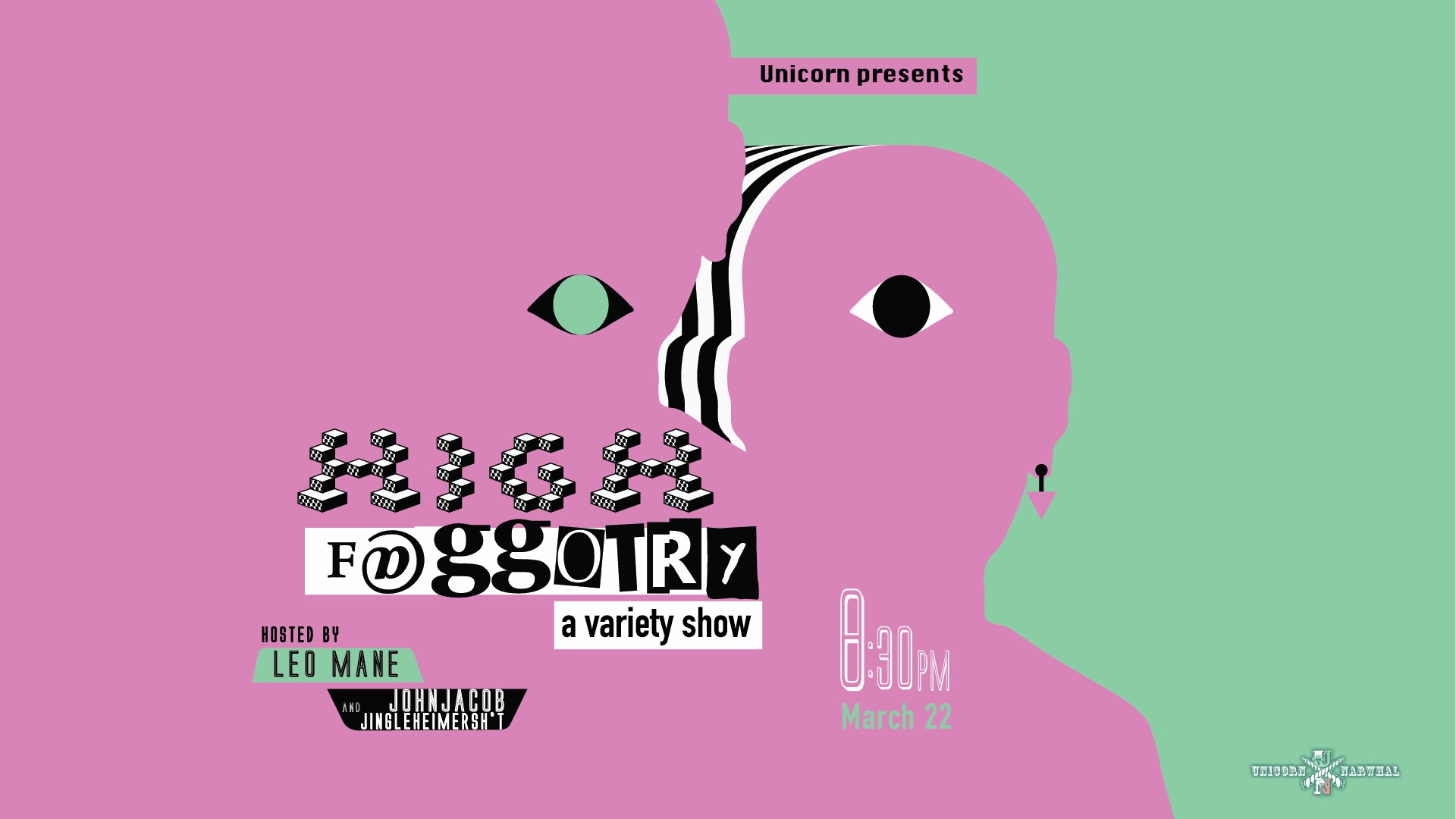 High F@ggotry - A Variety Show
Wed, Mar 22 at 8:30pm
21+
drag
burlesque
circus acts
comedy
High F@ggotry - a true variety show bringing you seattle's finest artists from the full spectrum of freaky f@ggotry, glamorous gayety, and good old-fashion quality queerness. Hosted by Drag Performers Leo Mane and JohnJacobJingleHeimerSH*T, this show brings you a rotation of drag artists, musicians, burlesque, stand-up, dance, ridiculous-experimental-nonsense and more!
Wednesday March 22nd
Doors 7:30 Show 8:30pm
at Unicorn
This month featuring the sensual moves of Bruno Baewatch, hand balancing by Manny del Dia and Seattle's most prolific drag king D. Dynasty.