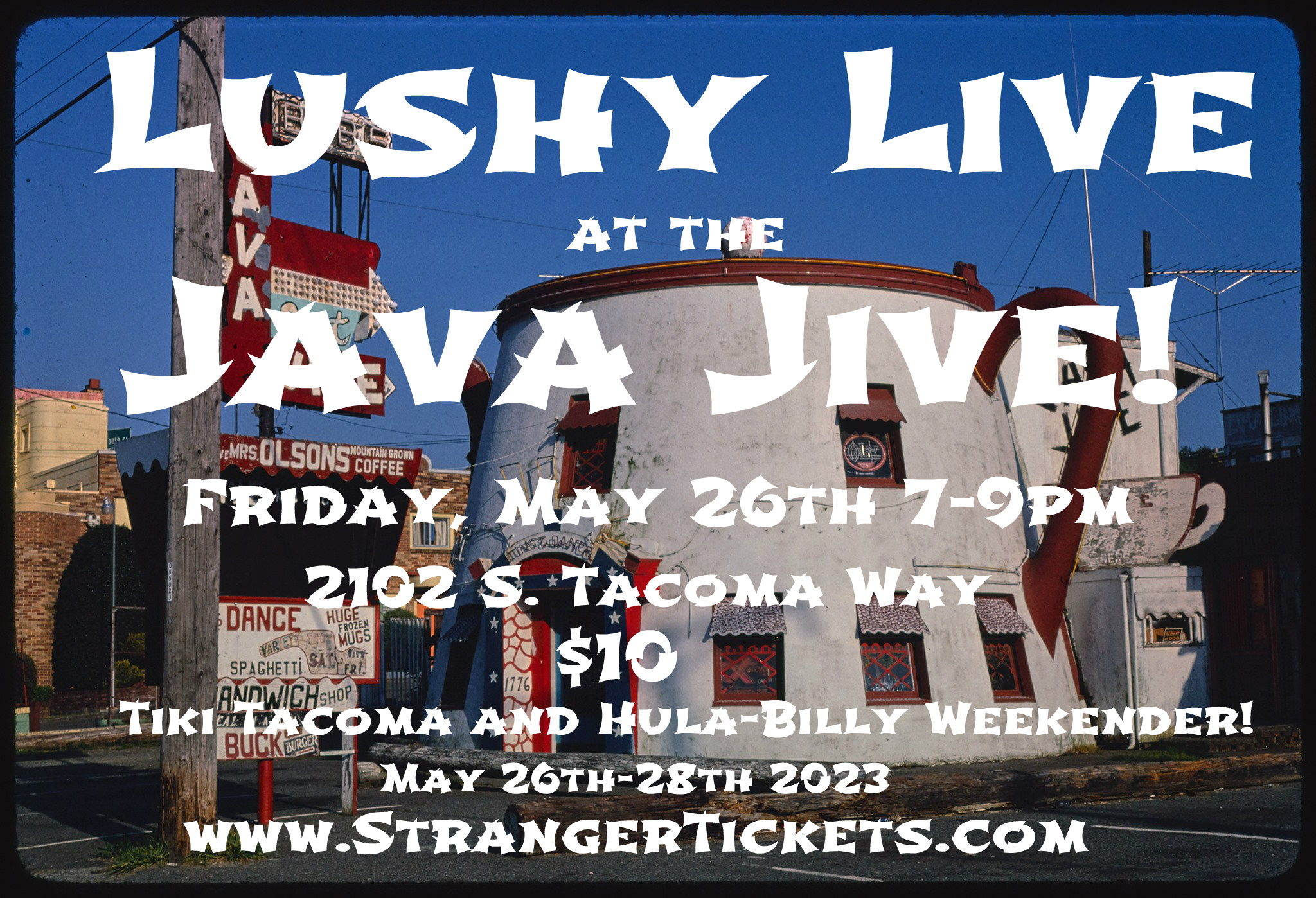 LUSHY Live at the Java Jive! Tiki Tacoma and Hula-Billy Weekender
Fri, May 26 from 7pm - 9pm
As part of the Tiki Tacoma and Hula-Billy Weekender, see and hear LUSHY perform LIVE at Bob's Java Jive in Tacoma!
Lushy is psyche tropical exotica lounge yacht cinematic atmospherica progressive cocktail pop dance, with influences from the 60's to NOW!. Reverent yet joyous inventors/re-inventors that will create a cinematic soundtrack to our Java Jive kick-off party, Friday night May 26th, 7-9pm.
Your $10 will also provide you entry to our secret "after-party" (location to be announced.).
Enjoy LUSHY Live at the Java Jive and have a blast at World famous Bob's Java Jive, a national landmark and historic site. Enjoy a cocktail or a glass of their famous Jungle Juice!
This ticket is for Friday nights event only, LUSHY Live at the Java Jive Friday May 26th. Tickets for Saturday and Sunday events sold separately. (See NWTikiUnderground for details.)