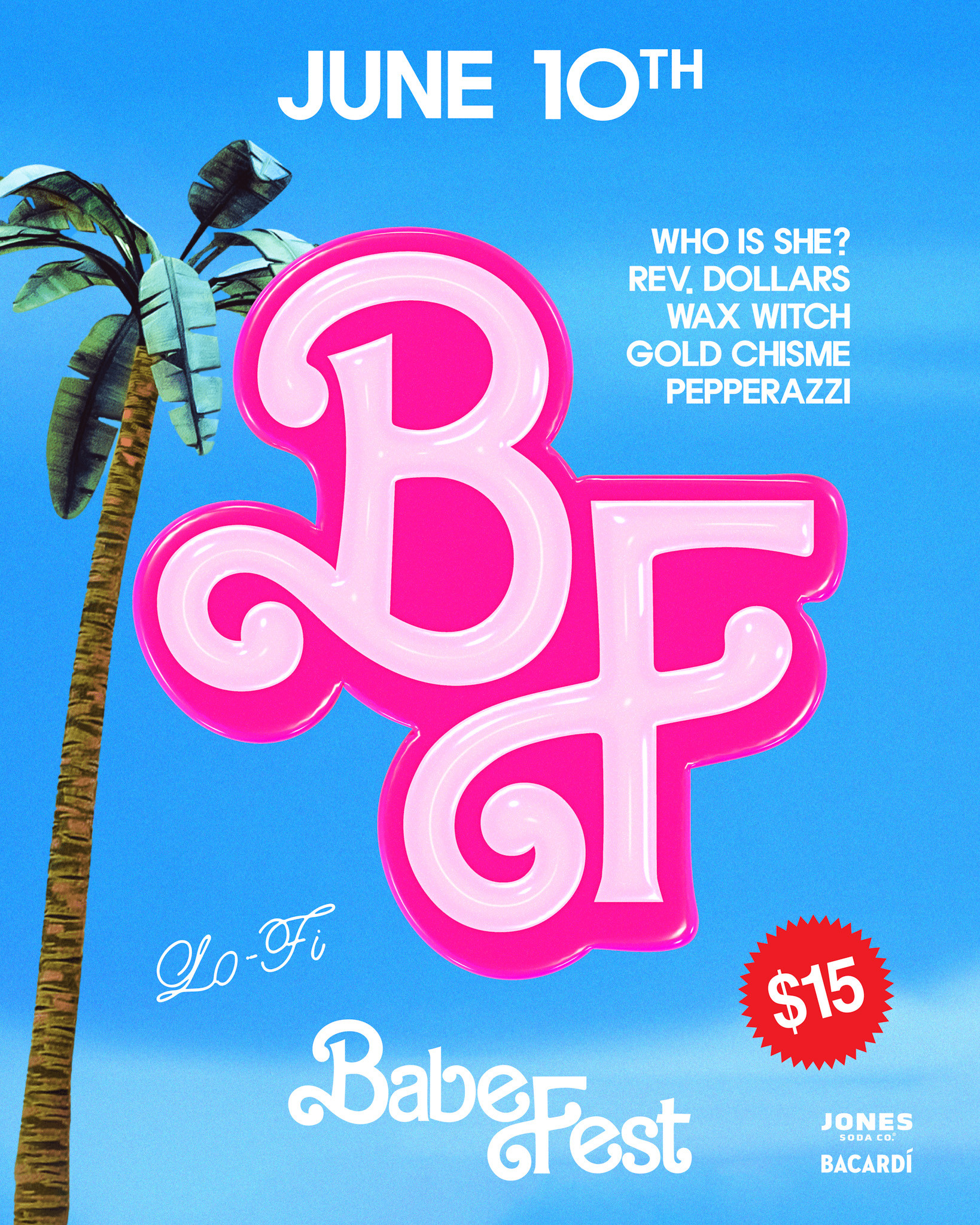 BABE FEST w/ Who is She?
Sat, Jun 10 at 9pm
21+
dance party
live music
Calling all babes! Saturday, June 10th for the first-ever BABE FEST, the ultimate girl-powered dance party—by babes, for babes! For one night only, let's turn Lo-Fi into our own dream world where every expression of femininity is welcome and where you and your friends can get down on the dancefloor with wild abandon.
Band: Who is She?
DJs: Reverend Dollars (KEXP), Wax Witch (Babe Night), Gold Chisme (Freakout) , Pepperazzi (Light in the Attic)
Free Babe Tattoos!
$15 Advance / $18 Door
Doors: 9pm / Band: 9:45pm
You already know that Babe Night is a celebration of femme energy, music, and fun—BABE FEST will take that vibe and turn it up to eleven with a lineup of local talent that will get your body moving and set your inner babe free! Think nostalgic 90s pop, uptempo Y2K Dance and Euro House tracks from your faves like Reverend Dollars, Gold Chisme, Wax Witch and DJ Pepperazzi, PLUS a set from Seattle friendship project/supergroup Who Is She? featuring Julia Shapiro (Chastity Belt), Robin Edwards (Lisa Prank), Bree McKenna (Tacocat) and Emily Nokes (Tacocat). Who is She? will be playing promptly at 9:45, don't be late - you do not want to miss this, babe!
Come make new friends, flirt with cuties on the dancefloor, get a free tattoo (yes, really!), and let loose in a sparkly sea of powerful babe energy. BABE FEST is the perfect way to kick off summer and we can't wait to babe with you!
Sponsored by Bacardi and Jones Soda