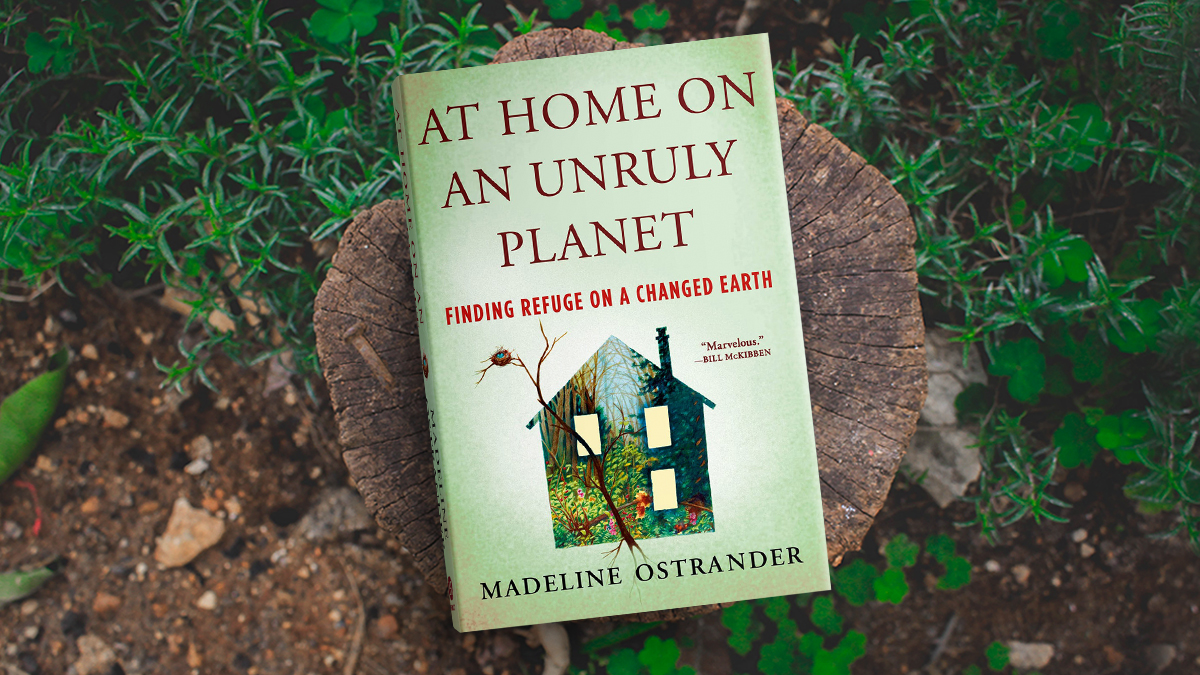 Cascadia Climate Action & Science on Tap present
Science for an Unruly Planet:


Stories of Confronting Climate Change at Home
Wed, Jun 7 from 7pm - 8pm
All ages welcome
Beer garden
Outdoors under shelter
Join this special evening for a conversation about science storytelling and grassroots climate action with award-winning author and journalist Madeline Ostrander and University of Washington Associate Teaching Professor P. Sean McDonald. Ostrander will talk with McDonald about her acclaimed book, At Home on an Unruly Planet: Finding Refuge on a Changed Earth; how and why she uses the tools of narrative journalism to write about science; and what we can learn from community-based stories about the solutions to climate change. At the end, we'll have time for a lively round of questions and beverages. Third Place Books will make books available for purchase at the event.
Named one of Kirkus Review's 100 best nonfiction books of 2022, At Home on an Unruly Planet tells the stories of four American communities on the frontlines of the climate crisis. A vivid and deeply reported work of "searching intelligence and uncommon empathy," in the words of Pulitzer-prize-winner Elizabeth Kolbert, the book reflects on what it means to find resilience in an era of upheaval and transition. Madeline Ostrander is Seattle-based science journalist whose work has appeared in The Atlantic, The NewYorker.com, The Nation, Sierra Magazine, PBS's NOVA Next, Slate, High Country News, Audubon Magazine, and numerous other outlets. She is a 2023-24 Knight Science Journalism fellow at MIT and the former senior editor of YES! Magazine. She holds a master's degree in environmental science from the University of Wisconsin–Madison.
Sean McDonald is Associate Teaching Professor for the Program on the Environment at the University of Washington. His research focuses on marine ecology and natural resource issues. The work is centered on applying ecological principles to problems involving exploitation, cultivation, and conservation of aquatic species in a changing global landscape. In particular, he is interested in responses to major agents of ecosystem change, such as climate change and invasive species, in human and natural systems. Individuals affiliated with several local groups also be on hand to answer questions about their work for climate action and how you can make a difference. Take time to chat with them learn more about what taking action can involve and the great people who have been doing it! Together we can do it!
Note: Admission free or with donation and getting your tickets early helps with planning. Proceeds go to Cascadia Climate Action for expenses of this event and, as well as for ongoing effort to foster an informed community taking climate action and an equitable transition from fossil fuels energy.
Stop by the CCA table to learn more about the many ways available to advocate for action on climate change, including the very popular Climate Science on Tap series, a calendar that aggregates upcoming climate events and action into a one-stop shop calendar, internships, and more. Come early for this event to enjoy the tasty beer, get a good seat, and eat dinner from home or by purchasing locally.
Note:
Although tickets will be available at the door, registering for a ticket helps the venue and grassroots groups involved in the planning. Donations through the paid ticket options or at the event will sustain CCA does to increase community engagement on climate change through organizing events, such as this one and the popular Climate Science on Tap series, a calendar that aggregates climate events and actions available for anyone to get better informed, involved and make a difference. Visit the
CCA
table to learn more about the variety of things that we do! Come early for a good seat, tasty beer, dinner from home or purchased locally, and enjoy getting to know your neighbors around beer garden tables!
Bickersons opens at 3:00 pm day of event with "doors" to the event opening at 6:00 pm if not sooner. Looking forward to seeing you there!