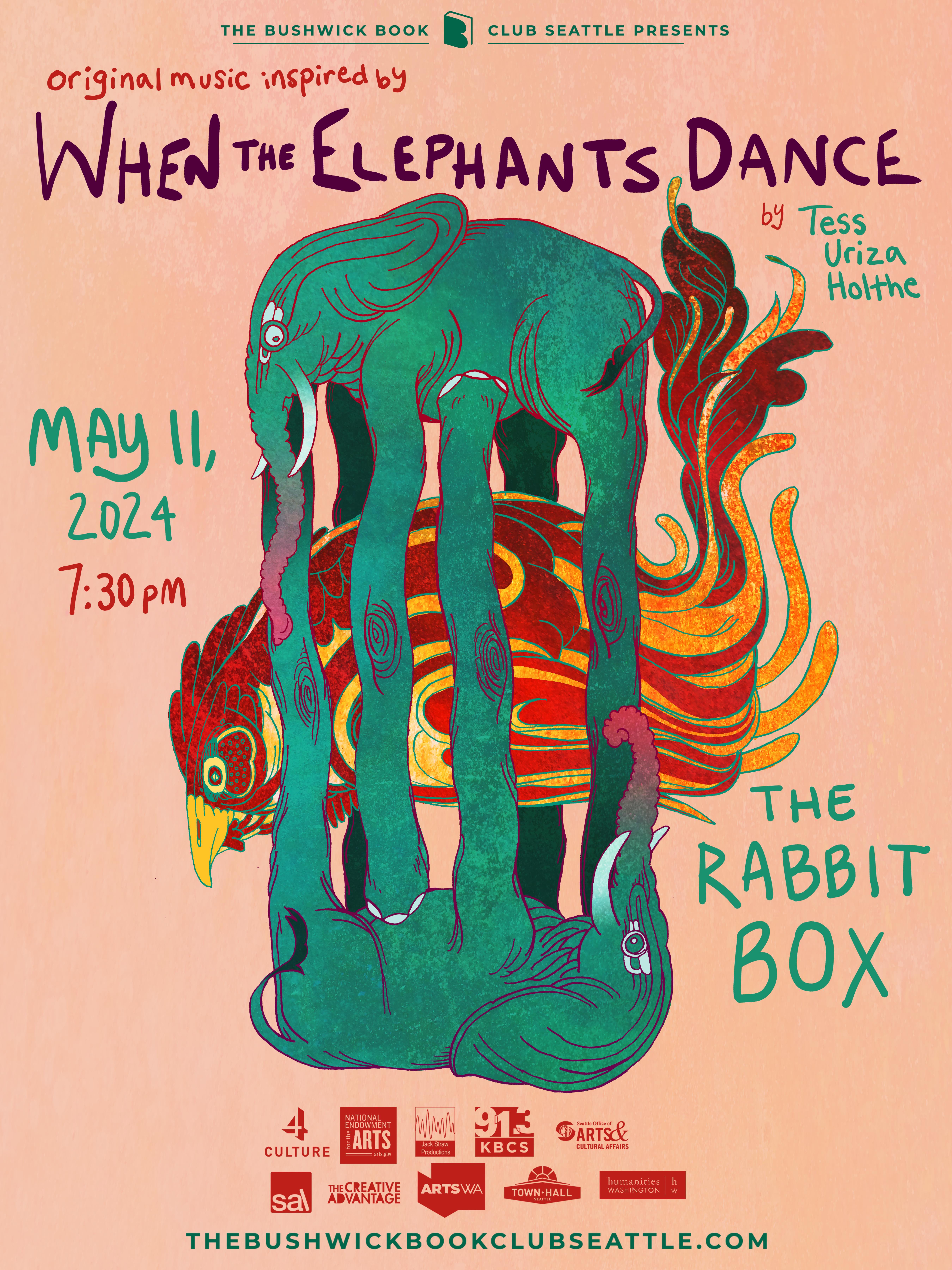 Original music inspired by Tess Uriza Holthe's When the Elephants Dance
Sat, May 11, 2024 at 7:30pm
When the Elephants Dance by Tess Uriza Holthe
May 11 ⎮ 7:30pm ⎮ The Rabbit Box Theatre
In this mesmerizing twist on historical fiction, untamed tales of wartime Philippines converge with the captivating allure of folklore, culminating in a profound celebration of human resilience and boundless love amid the chaos of war.
"Lush, arresting, and fiercely beautiful, When The Elephants Dance unfolds like a shadowy fugue, a waltz between light and dark, between frailty and strength. Holthe has created a gripping portrait of the Philippines and its struggle for self-determination." – Linda Watanabe McFerrin, author of Hand of Buddha
Heads up: this spellbinding novel is upfront about wartime traumas, including death, torture, and assault.
Check it out: SPL