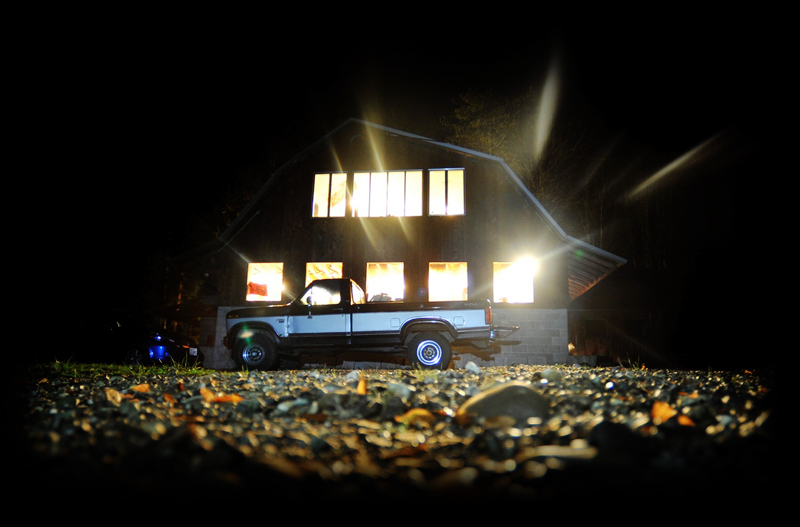 The Sixth Smoke Farm Symposium
Sat, Jul 26, 2014 at 11am
The Sixth Smoke Farm Symposium
Saturday, July 26, 11 am–nightfall
12731 Smokes Road, Arlington WA 98223
www.smokefarm.org
Tickets: $15 suggested donation to Smoke Farm for the talks and dinner. Nobody will be turned away for lack of funds.
Scientists, activists, scholars, artists, philosophers, journalists, and other thinkers gather at Smoke Farm each year for the late-summer Symposium—a day of lectures and conversation that finishes with a large communal dinner by an accomplished local chef. Past speakers have included MacArthur Genius and Soros Foundation fellows, members of the Black Panther Party and George Jackson Brigade, an architect who designs environmentally sustainable cities for the Chinese government, an original founder of Occupy Wall Street, ecologists, actors, philosophers, graphic designers, research physicians, and many others.
This year is our sixth Symposium. The chef will be Monica Dimas, formerly of Campagne, Le Pichet, Monsoon, Spinasse, among others, and currently the sous chef at MKT. During the summer months, Dimas and her mother host Mexican dinners where they cook food from her mother's childhood in the Michoacan region.
This year's speakers will be:
Elizabeth Van Volkenburgh "The Plants Are Restless—What Are They Thinking?"
Dr. Van Volkenburgh is a longtime professor of biology at the University of Washington and president of the Society for Plant Signaling and Behavior (originally called Plant Neurobiology). Her research focuses on the physiological regulation of leaf expansion and plant behavior, particularly in response to environmental stressors.
Blaise Aguera y Arcas "Time to Ring Some Changes: Machine Intelligence, Economic Dignity, and Gender"
Blaise Aguera y Arcas recently began working on machine intelligence at Google after seven years at Microsoft in roles from inventor to strategist. Aguera y Arcas has worked in a variety of fields from computational neuroscience (on which he collaborated with his wife Adrienne Fairhall) and applied mathematics. He has given several talks at the TED conference and his work on early printing (with Paul Needham of Princeton) was the subject of the BBC documentary What Did Gutenberg Invent?
Sasha Lilley "Great Chaos Under Heaven: Catastrophism and the Left"
Sasha Lilley is a writer and radio broadcaster, the co-founder and host of the critically acclaimed radio program of radical ideas Against the Grain, the series editor of PM Press's political economy imprint Spectre, the author of Capital and Its Discontents, and the co-author of Catastrophism: The Apocalyptic Politics of Collapse and Rebirth.
John Douglas Macready "The Symbolic Self and the Dialectic of Fashion"
John Douglas Macready is a Ph.D candidate and teaches philosophy at the University of Dallas. His work focuses on critical issues in social and political philosophy from human dignity and mass incarceration (he's currently working on a dissertation about the problem of human dignity in Hannah Arendt's political philosophy) to film and fashion. His articles include "A Difficult Redemption: Facing the Other in Woody Allen's Exilic Period" and, most recently, "Emancipating the Carceral Subject: A Propaedeutic to an Integrated Prison Pedagogy."
Christoph Gielen "Ciphers: Decoding the Growth Machine"
Christoph Gielen is a German-born photographer who specializes in aerial studies of development in relation to land use (including suburbs, prisons, and other kinds of sprawl), exploring the intersection of art and environmental politics. Gielen's award-winning work and articles about him have appeared in the New York Times, CNN World, and Lapham's Quarterly, and have also been featured on program platforms such as the BMW Guggenheim Lab, the PBS NewsHour, and Space+Place.
Charles Mudede "Adventures with Thomas Piketty"
Charles Tonderai Mudede is a Zimbabwean-born film critic, filmmaker, and writer for The Stranger. Mudede collaborated with director Robinson Devor on two films, Police Beat and Zoo, both of which premiered at Sundance. (Zoo was also screened at Cannes.) Mudede has contributed to the New York Times, LA Weekly, Village Voice, Black Souls Journal, C Theory, Cinema Scope, and is on the editorial board for the Arcade Journal and Black Scholar.
Please join us for an invigorating weekend of food, drink, and ideas.
Smoke Farm is a 360-acre hub of cultural and educational programming managed by the Rubicon Foundation roughly 60 miles north of Seattle. The Symposium is hosted by Stuart Smithers and Brendan Kiley and is generously supported by the River Styx Foundation (riverstyxfoundation.org).