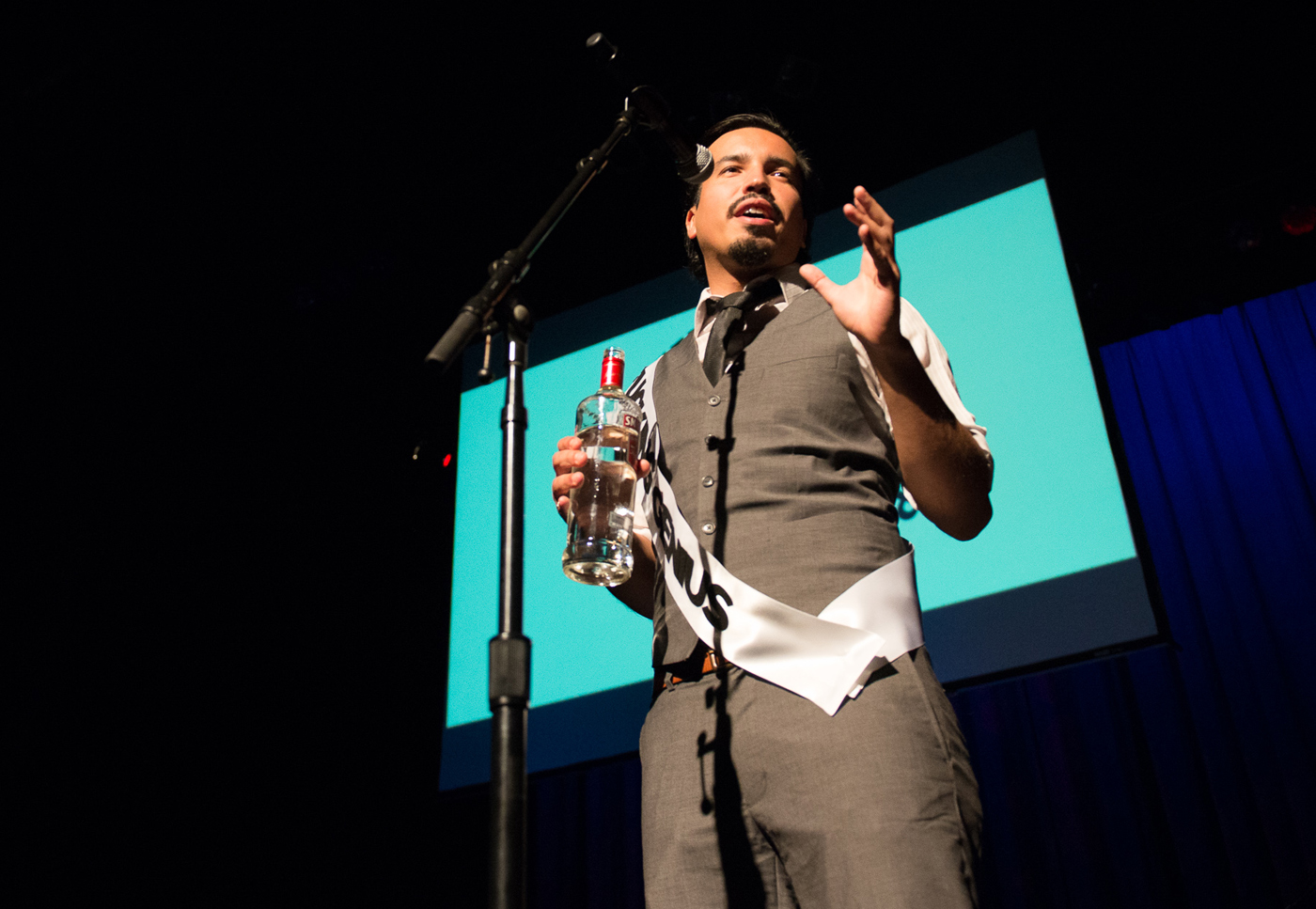 The 12th Annual Genius Awards
Sat, Oct 18, 2014 at 8:30pm
Sorry, we are out of reserved seating for the Genius Awards.
NOTE: THE 12TH ANNUAL GENIUS AWARDS IS AT CAPACITY - NO MORE SEATS ARE AVAILABLE TO RESERVE. PLEASE JOIN US NEXT YEAR AND CHECK WWW.THESTRANGER.COM TO SEE WHO WINS!!!
It's The Stranger's annual arts awards show at the Moore, and this year it's FREEEEEE!!!
We're giving out $5,000 cash prizes to geniuses in Film, Music, Art, Performance, and Literature. Doors at 8 p.m., show starts at 8:30 p.m. featuring Seattle Rock Orchestra with special performances by 2014 Genius Award finalists Erik Blood, Industrial Revelation, Jinx Monsoon (aka Jerick Hoffer), and Hollow Earth Radio. The awards show is followed by a raucous dance party!!!
Tickets this year are FREE, thanks to our generous sponors including Stranger Tickets, the Space Needle, Microsoft Research Group, the Frye Art Museum, Amazon Authors Grants, Alaska Airlines VISA Signature Card, and Genius Juice.
Do not miss the most vibrant night of arts appreciation in Seattle! This year's Genius Awards show is all ages, but some naughty words will likely be spoken and adult themes may arise. Beware!