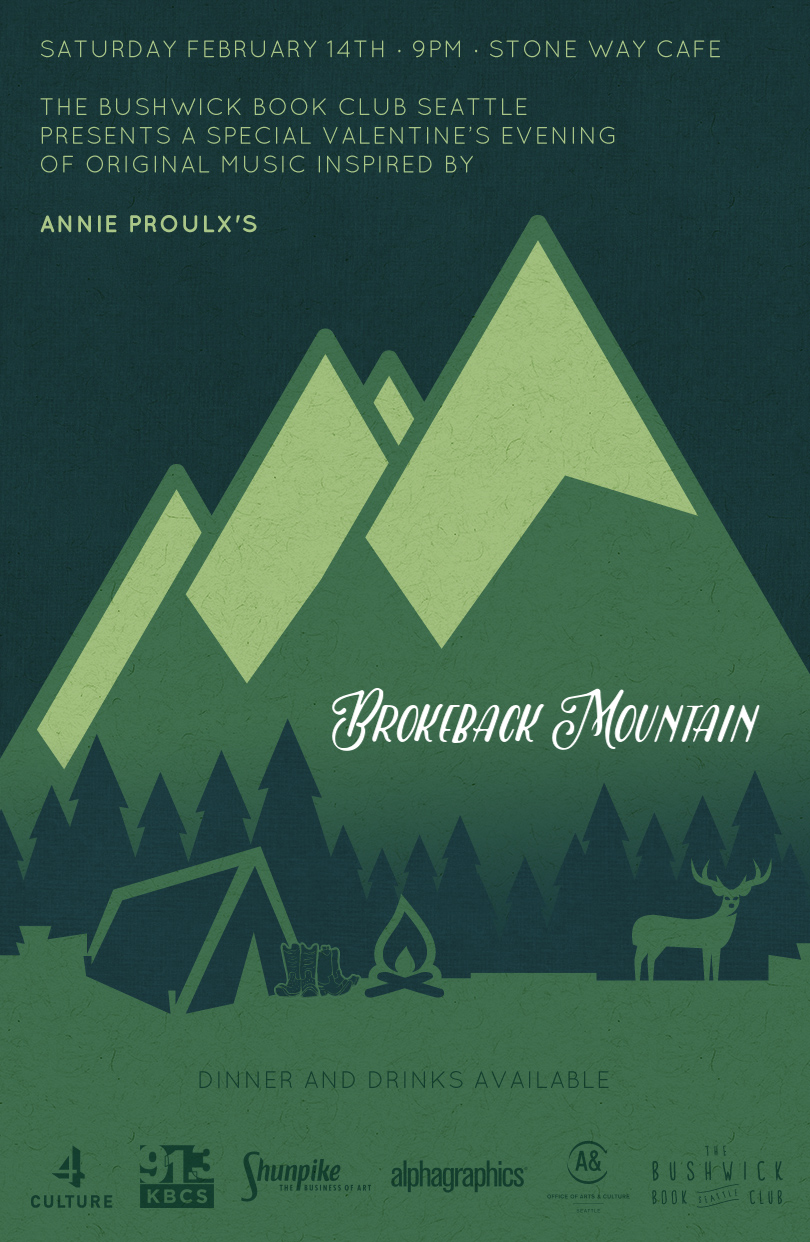 The Bushwick Book Club Seattle Presents Annie Proulx's Brokeback Mountain
The Bushwick Book Club Seattle Presents:
Original music inspired by Annie Proulx's Brokeback Mountain

Bushwick musician's are all tasked with reading this book, and creating an original inspiration from the book. I'm think we might have the possibility to hear about love, money, cowboys, campfires, family, love, sheep, fishing, time, love and more...
There will be 10 separate performers creating original music inspired by the book. These performers include:
Michael Mendonsa, Aaron Shay, Don Hopwood, Debbie Miller, Norman Baker, Eric Lane Barnes, Del Rey, Wes Weddell, Dan y Dany, Evan Peterson and more...
This is a special Valentines Day event. There will be a special romantic meal just for you! Well... a romantic cowboy meal just for you and your sweetie. Be it your man, your woman or your... sheep?
We'll see you there.