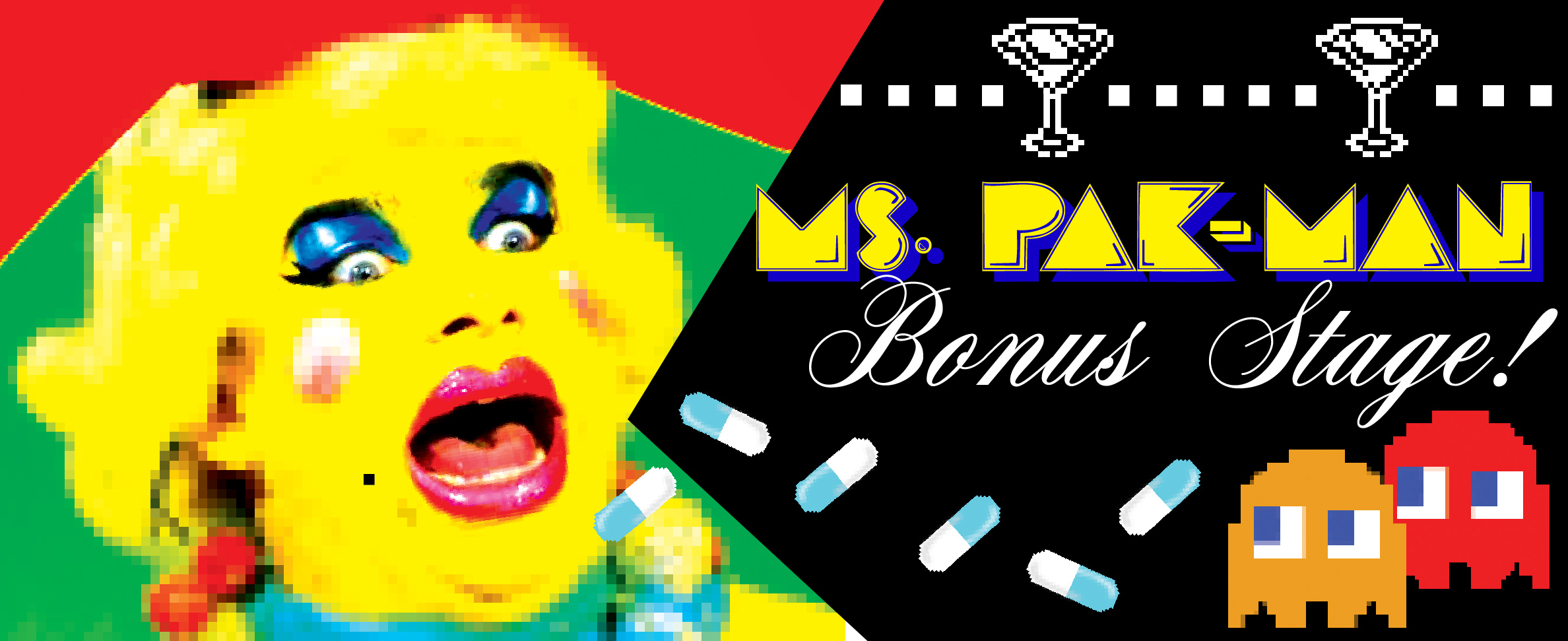 Ms. Pakman: Bonus Stage!
Thursday, August 27 - Saturday, September 5
"Ms. Pak-Man: Bonus Stage!" is the sequel to the wildly successful "Ms. Pak-Man: Multiple Lives!" staged in 2014. It is cabaret style theatre experience coming to Re-bar August 27th through 29th, & September 3rd through 5th. Watch this world-renowned video game superstar of the 1980s try and stage her big comeback (again) after years of popping too many power pills. This is an all new show, with some old favorites sprinkled in, and is guaranteed to achieve a high score!
Starring Scott Shoemaker (Ian Bell's Brown Derby Series, Homo for the Holidays) as the loveable trainwreck Ms. Pak-Man. Also featuring Erin Stewart (Balagan's Hedwig and the Angry Inch) and Amalia Larson (Jet City Improv). Conceived and directed by Freddy Molitch (DJ King of Pants)!