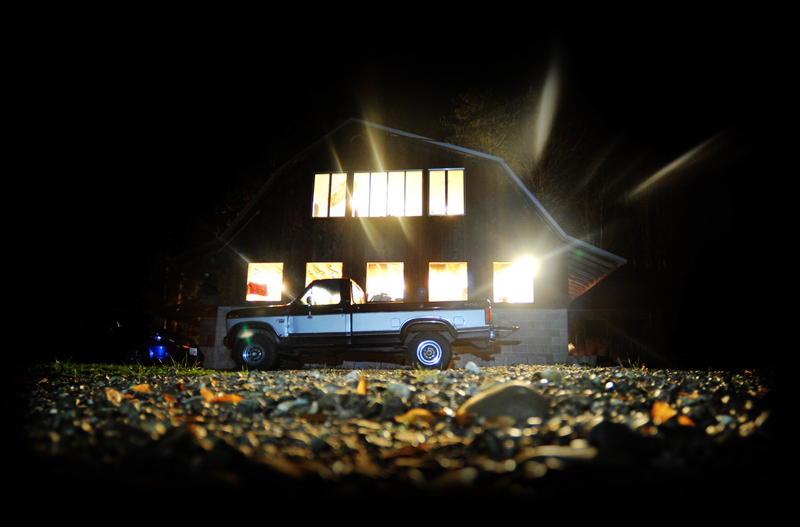 The Seventh Smoke Farm Symposium
Sat, Aug 22, 2015 at 11am
The Seventh Smoke Farm Symposium
Saturday, Aug 22, 11 am–nightfall
12731 Smokes Road, Arlington WA 98223
www.smokefarm.org
Tickets: $20 (or more) suggested donation for the talks and dinner. All proceeds benefit Smoke Farm's year-round programming, but nobody will be turned away for lack of funds.
Scientists, activists, scholars, artists, philosophers, journalists, and other thinkers gather at Smoke Farm each year for the late-summer Symposium—a day of lectures and conversation that finishes with a large communal dinner by an accomplished local chef. Past speakers have included MacArthur Genius and Soros Foundation fellows, members of the Black Panther Party and George Jackson Brigade, an architect who designs environmentally sustainable cities for the Chinese government, a founder of Occupy Wall Street, ecologists, actors, philosophers, graphic designers, research physicians, and many others.
This year is our seventh Symposium. The chef will be Monica Dimas, formerly of Campagne, Le Pichet, Monsoon, Spinasse, and MTK, who now runs Neon Taco. During the summer months, Dimas and her mother host Mexican dinners with cuisine from her mother's childhood in the Michoacán region.
This year's speakers are:
Adrienne Fairhall "Decoding the Mind: Frontiers in Brain Research"
With a background that includes theoretical physics and statistical physics, Fairhall is currently the co-director of the University of Washington's Institute for Neuroengineering and will discuss the latest horizons in neural research, including what we know, where progress is happening, and current challenges to understanding the brain.
Susan Stryker "Cross-Dressing for Empire: Gender, Race, and Place at the Bohemian Club"
Stryker is an associate professor of Gender and Women's Studies at the University of Arizona and has served as a visiting professor at Harvard University, Simon Fraser University, and others. She is currently working on a book about Bohemian Grove, the infamous campground in Northern California that serves as a summertime gathering place for economic and political powerbrokers—most of them American and all of them male.
Sheldon Solomon "The Worm at the Core: On the Role of Death in Life"
Solomon is a professor of psychology at Skidmore College and helped developed Terror Management Theory, which postulates how the existential dilemma of mortality—wishing to live in the face of inevitable death—influences human decision-making.
Kelly Vomacka "Plea Nation: Dispelling the Illusion That the US Criminal Justice System Sorts the Guilty from the Innocent"
Kelly Vomacka, an experienced criminal defense lawyer, explores the mechanics behind a criminal-justice system in which 97 percent of cases result in plea bargains. Those pleas do not determine guilt or innocence, though individuals who plead guilty are then saddled with that label—in the eyes of potential employers, landlords, and others—for the rest of their lives.
Kareem James Abu-Zeid "Psychedelics and Meditation: Experimenting on the Self"
Abu-Zeid has translated novels by writers from Lebanon (Rabee Jaber) and Sudan (Tarek Eltayeb), as well as poetry collections such as The Iraqi Nights by Dunya Mikhail and Nothing More to Lose by Najwan Darwish. He has taught courses in four languages in Berkeley, Mannheim, and Heidelberg and is writing a history of psychedelic literature that will also serve as his PhD dissertation in comparative literature at the University of California Berkeley.
John Criscitello "Façadeomy: Gentrification, Tech Money, and the Architecture of Normativity in the Gayborhood"
A multimedia visual artist living in Seattle's Capitol Hill neighborhood, Criscitello addresses a wide variety of subjects including materialism, capitalist culture, gay culture, and homoeroticism. In response to the influx of what he calls "new moneyed denizens" who have begun to "whitewash a historic enclave of queer and creative individuals," Criscitello began a series of street-art paintings and posters that have provoked a citywide discussion about culture clash, new money versus established community, and the commodification of gay culture.