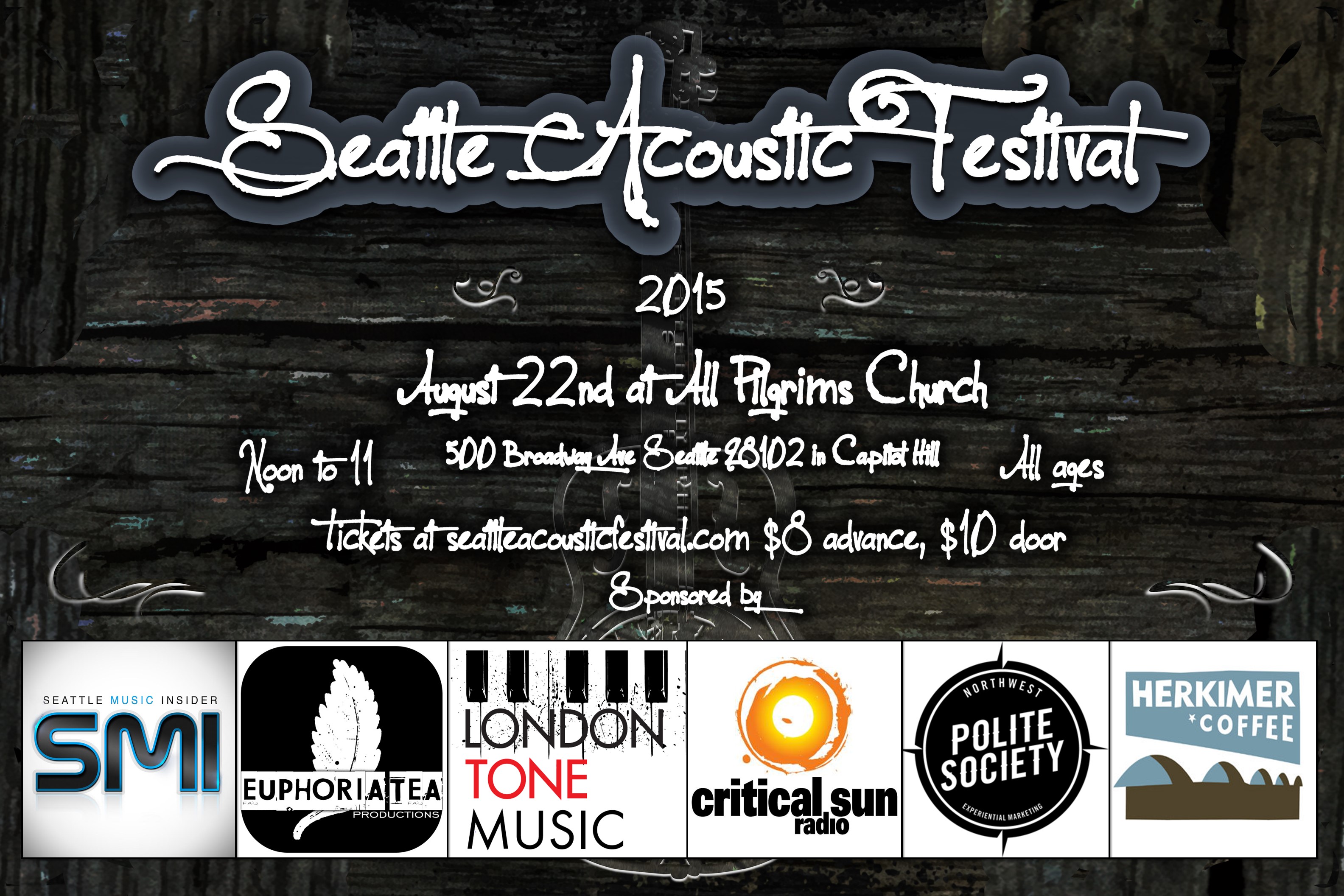 Seattle Acoustic 2015
Sat, Aug 22, 2015 at 11am
General admission ticket for the Seattle Acoustic Festival.
The 2nd Annual Seattle Acoustic Festival is happening on August 22nd at All Pilgrim Church in Capitol Hill (500 Broadway E, Seattle 98102).
Noon until 11 pm, All ages, $8 advance tickets, $10 door.
Featuring all these great bands:
The Local Strangers, Star Anna, Tomo Nakayama, Dark Hip Falls, Big Sur.
Plus: Wren, The Ramblin Years, Tekla Waterfield, Tobias the Owl, Olivia De La Cruz, Swander, Debbie Miller, Faint Peter, March to May, TBASA, Paul Mauer, Lonewolf Ballentine, Brenda Xu, Devin Sinha, Jaspar Lepak, Lana McMullen, Levi Fuller, Patrick Galactic, Lindstrom and the Limit, Katrina Charles, David Johnson ft El Cuervo Lento, Aaron Willsie, Traverdan, Anna Gordon, Passenger String Quartet, and Saint John and the Revelations.
More info at
SeattleAcousticFestival.com