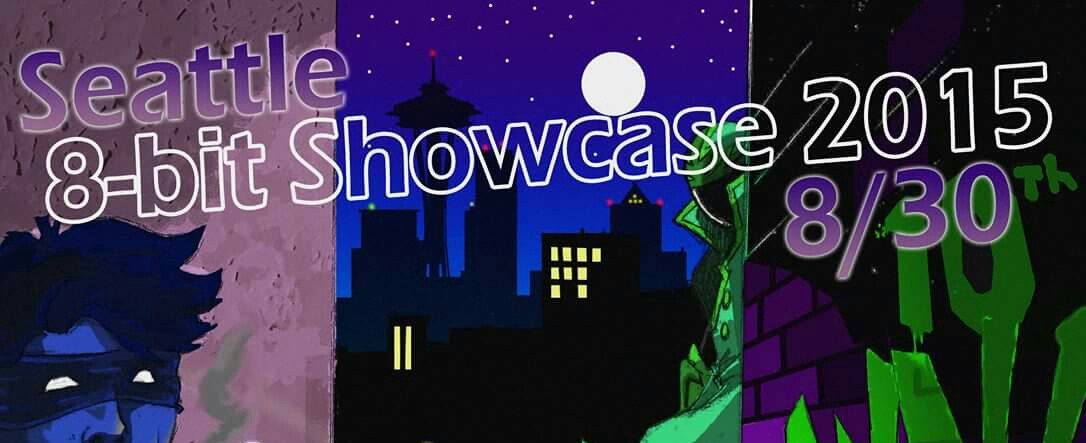 Seattle 8-bit Showcase 2015: USK ~ TREY FREY ~ FIGHTER X ~ KGHB ~ GLOOMS
ALL AGES • $10 • TICKETS ON SALE NOW

~~~8-bit Showcase #4~~~~

Join us in another exciting Seattle 8-bit Showcase! This year is truly special because we're celebrating Crunchy Records' 10th Anniversary! Yep, it's been 10 years since the start of Seattle chip artists Fighter X and KGHB.
Purchase a ticket during the presale and get an *exclusive* event poster signed by all five featured artists. Stay tuned for more announcements ;)

///USK////
~ Kyoto, Japan ~ https://soundcloud.com/chipdisko ~

///TREY FREY////
~ Philadelphia, PA ~ https://soundcloud.com/treyfrey ~

///FIGHTER X////
~ Seattle, WA ~ https://soundcloud.com/fighterx ~

///KGHB////
~ Seattle, WA ~ https://soundcloud.com/kghbmusic ~

///GLOOMS////
~ Seattle, WA ~ https://soundcloud.com/glooms ~

First 100 people at the door will receive the 10th Anniversary Crunchy CD for free! There will be tracks from USK, Trey Frey, Fighter X, KGHB, Glooms, Firedrill, Stenobot, Graz, and more.

Doors open @ 7 PM, 1 hour after the PAX Expo Halls close. The Vera Project is located about 1.5 miles from the Washington State Convention Center
(30 minute walk / 7 minute drive)