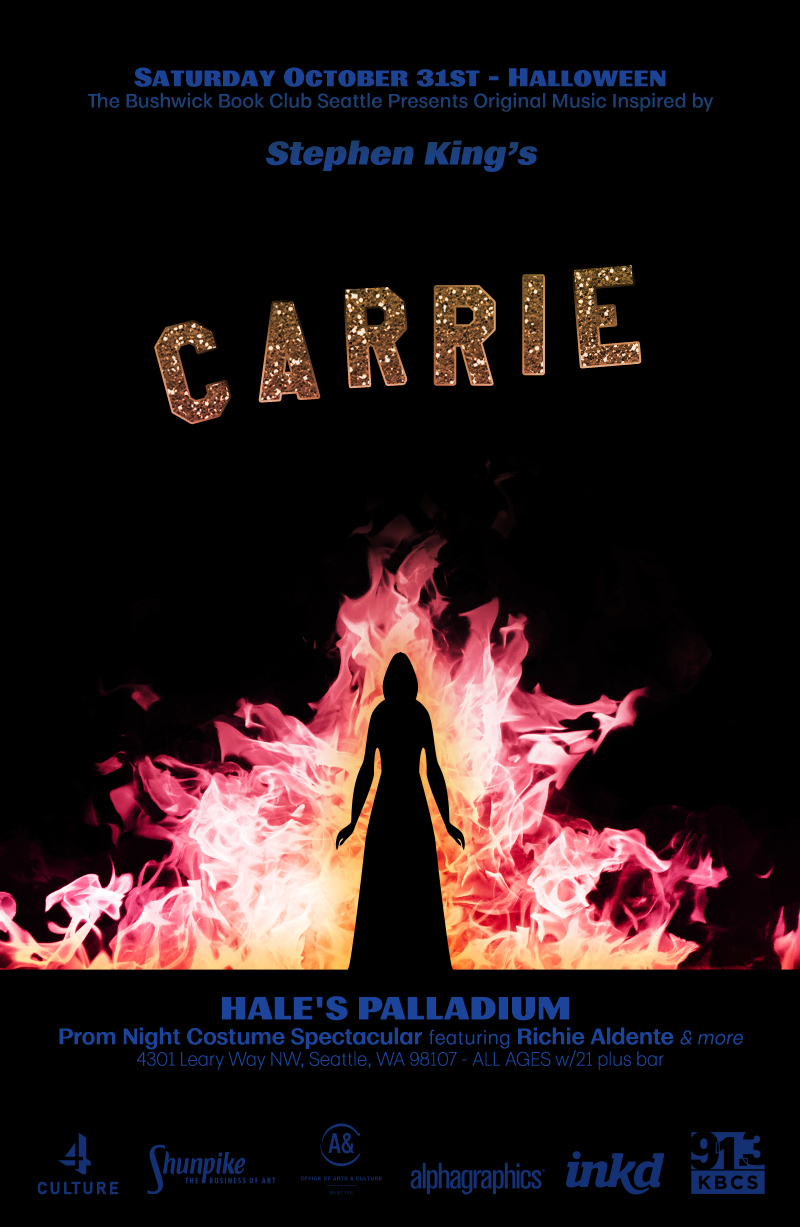 The Bushwick Book Club Seattle presents original music inspired by Stephen King's Carrie
Sat, Oct 31, 2015 at 7:30pm
The Bushwick Book Club Seattle brings original music inspired by Stephen King's Carrie.
This event will feature Richie Aldente as a backing band for all of the Bushwick musicians on stage.
Musicians include:
Nate Bogopolsky
Melissa Montalto
Katrina Kope
Mike Votava
Jimmie Herrod
Tim Kennedy
Jazmarae Beebe
Tai Shan
Emmett Montgomery
Evan Peterson
Master of Quiz: Wes Weddell

The musicians will bring their own original music inspired by the book... but wait!
We are having a costume party prom!
Bring your bad self to the event and dance the night away covered in blood, in a prom dress or your favorite Halloween costume! You will be dancing your booty off. We'll have original music as well as some of your prom favorites!