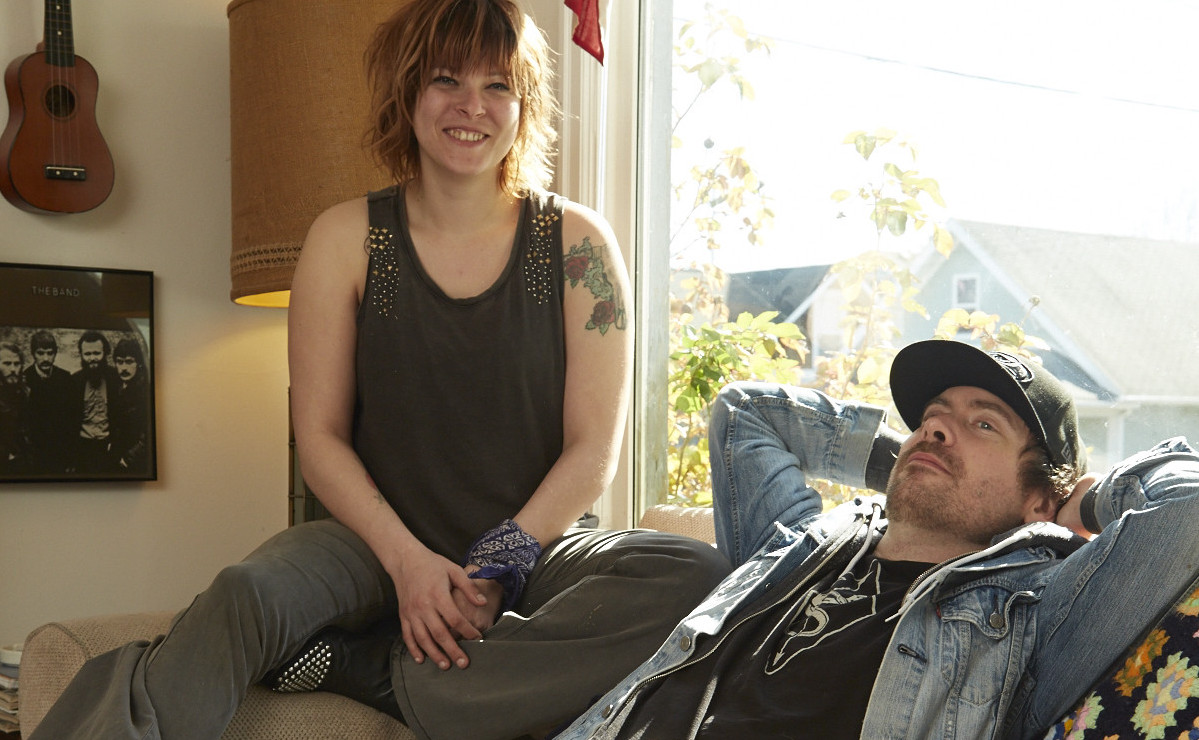 The Naked Sessions, #10: Star Anna and Jason Dodson
Sat, Feb 27, 2016 at 8pm
21+
Seated General Admission
Saturday, February 27, Naked City Brewery & Taphouse and "Band in Seattle" present Star Anna and Jason Dodson in the tenth installment of The Naked Sessions acoustic concert series. Each one features a great band braiding songs together with stories about the music.
Join us for an unforgettable evening when Star Anna and Jason Dodson takes the stage to perform a stripped down set of folks, blues, and rock. Doors at 7pm, show starts at 8pm. Seated general admission; full table service. $10.
Band in Seattle is the popular television program about NW musicians produced by the team at Victory Studios, Seattle's only full-service media production company. Band in Seattle airs Saturday nights at 11pm on channel CW11, and online at Qello.

Naked City Brewery is a passionate supporter of arts and culture. Oftentimes its hand-crafted beers are inspired by a song, film, or person. Every beer tells a story, and each one ferments in its own time.

The Screening Room is Naked City's seventy-person dining movie theater, featuring a New American comfort food menu with vegetarian and gluten-free options alongside award-winning craft beers, wines, and ciders.
Star Anna's is an Ellensburg-born, Seattle-based singer/songwriter. She began playing drums at age 11. She has been described by Barbara Mitchell of NPR as Americana and by Nicole Brodeur of the Seattle Times as alt-country. Brodeur also said of Star Anna, "She's not trying to impress anyone, and in the process, she stops you in your tracks." Influenced by Patsy Cline among others, her albums include: Crooked Path (2008), The Only Thing That Matters (2009), Alone in This Together (2011), Call Your Girlfriend (Single) (2012), and most recently, "Go to Hell" (2013).
Jason Dodson is the lead singer, songwriter, and acoustic guitarist of The Maldives, the country rock band from Seattle, WA. Dodson is a secret cinephile and his love of film sets the stage for much of The Maldives's music. Dodson's storytelling reflects characters and places that blur the lines between fiction and nonfiction, the past and the present. His "intoxicating songwriting" (Willamette Weekly) has made The Maldives into a Northwest institutioon, with Dodson hailed as "one of Seattle's great unheralded voices" (City Arts). The Maldives most recent album is 2012's Muscle for the Wing (Spark & Shine).